10 Health Benefits Of Brazil Nuts
Brazil nuts come from the Brazil nut tree that originated from South America. The tree is native to eastern Colombia, Guianas, Brazil, Venezuela, eastern Bolivia, and eastern Peru. A large tree reaching 50 meters tall and measuring 1 to 3meters in diameter, it is one of the largest trees found in the Amazon rainforests. Living about 500 years or more, the stem is often straight without branches in its lower half. It also has a large crown of branches that is often above the canopy of the surrounding trees.
Since it is illegal to cut down these magnificent trees in Brazil, it can often be found in various areas producing heavy and rigid fruits that may pose a threat to people and vehicles who happen to be passing under the tree. Although Brazil nuts can be harvested from plantations, the production is often low and is not economically viable. In 2014, the production of Brazil nuts is about 95,000 tonnes globally with the largest producers from Bolivia and Brazil.
Health Benefit Of Brazil Nuts #1: Increase Cardiovascular Health
Many experts have touted the benefits of nut consumption as it helps to lower low density lipoprotein levels which in turn improves cardiovascular health. Since Brail nuts have a very high amount of healthy unsaturated fats or high-density lipoprotein omega-3 fatty acids, palmitoleic acid, and oleic acid, it can be greatly beneficial for cardiovascular health.
The contents of the Brazil nuts such as unsaturated fats, selenium, vitamin E, and magnesium can help improve heart health. Although the consumption of nuts are great for the heart, it should be practiced along with decreasing stress, exercise, and better lifestyle habits.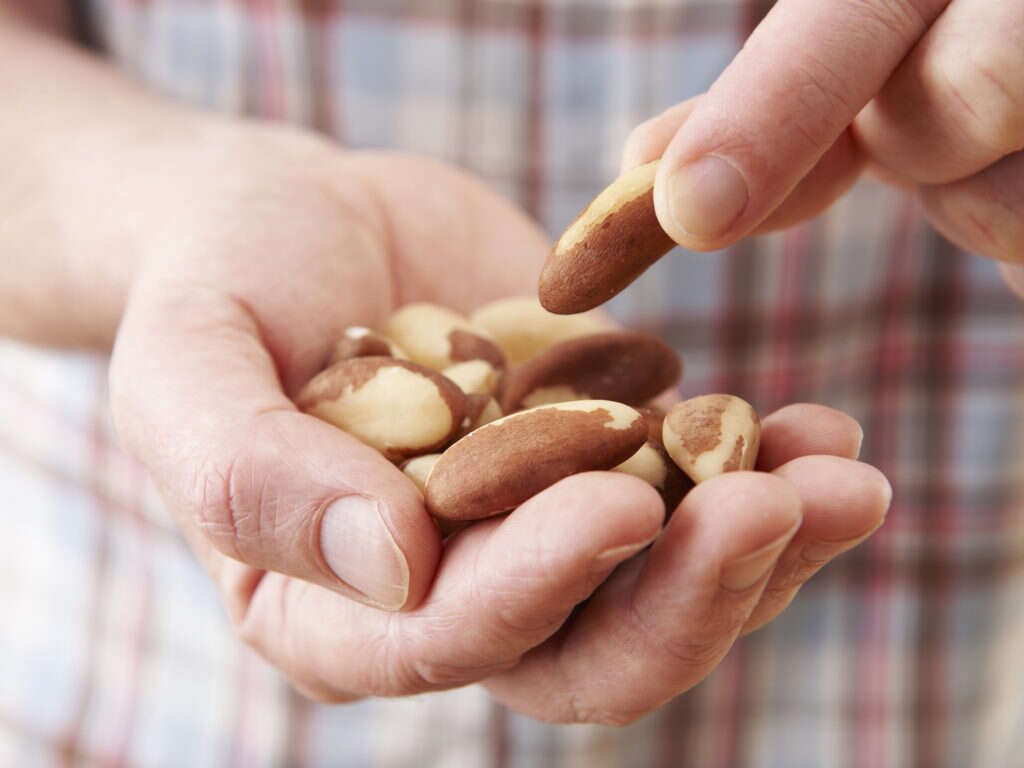 Related Articles