10 Health Benefits of Walnuts
Walnuts belong together with hazelnuts, cashews, pecans, pine nuts, macadamia nuts, Brazil nuts, and pistachios to the tree nut family. All these nuts are very healthy and packed with proteins, fiber, healthy fats, antioxidants, minerals, and vitamins. If you have to choose among the tree nut family, then make sure to choose walnuts as they are the healthiest ones. Walnuts are packed with zinc, iron, manganese, copper, calcium, folate, thiamine, riboflavin, vitamin B6, etc.
Besides being healthy, walnuts are incredibly delicious too. They are not just a perfectly healthy snack but can be added in various dishes when preparing a meal. What exactly are walnuts good for? Here are the 10 health benefits of walnuts:
Health Benefit Of Walnuts #1: Lowers Bad Cholesterol
High levels of bad cholesterol (LDL cholesterol) and triglycerides are known to be a risk factor for cardiovascular diseases. Lowering the levels of LDL cholesterol and triglycerides, as well as increasing the levels of good cholesterol (HDL cholesterol) is very important as a preventive measure for atherosclerosis, heart attack, cardiomyopathy, stroke, etc.
Eating healthy foods, including walnuts is important. Certain studies suggest that eating moderate amounts of walnuts daily can reduce the levels of LDL cholesterol in the blood and lower the risk for serious cardiovascular diseases.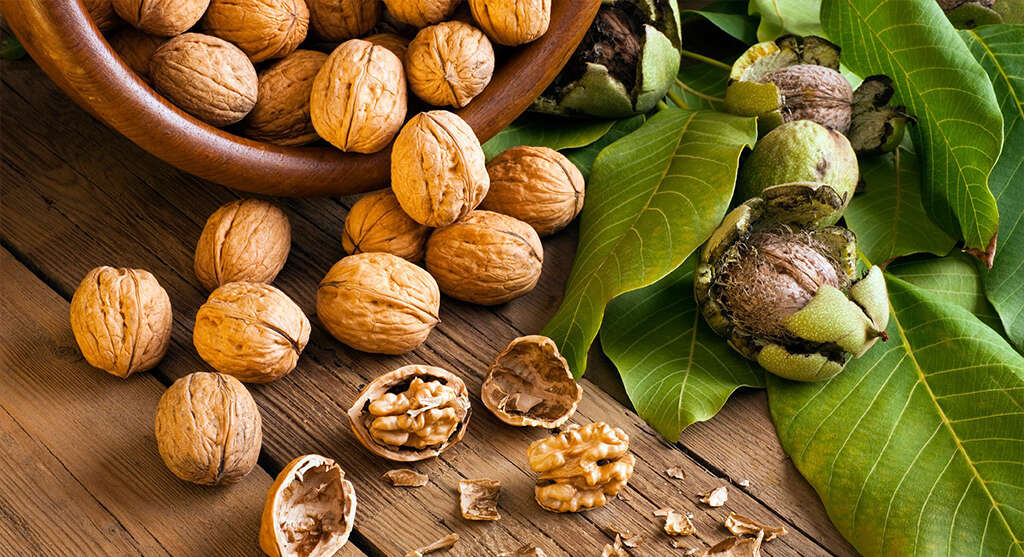 Related Articles