The ketogenic diet is low in carbohydrates, moderate in protein, and high in fat. The ketogenic diet can be traced to the 1920s to ease seizures in children. Today, the diet is still used for this purpose. However, in popular science, the diet is well known for its weight-combating results and unique dietary rules.
By depriving the body of carbohydrates, you are causing it to turn to another source of energy. The body begins burning fat. It also turns fat into ketones in the liver, which will help supply energy for the brain. Ketogenic diets have not only been linked to weight loss, they have also been linked to decreasing triglyceride levels and leading to significant reductions in blood sugar and insulin levels.
The great thing about the ketogenic diet is although you need to restrict carb intake, there are numerous tasty food sources that are high in fat and protein that can keep you satisfied. This article will highlight some nuts that are keto friendly.
Keto Nut #1: Pecans
Pecans are a great snack to munch on in between meals. Not only are they one of the lowest carbohydrates nut on the market, they are filled with antioxidants.
Pecans are rich in fiber. Fiber is essential for overall wellness because not only does it help ease digestion, it binds to cholesterol in the body and excretes it before it can be absorbed. In addition, pecans also contain magnesium. Magnesium is known for its anti-inflammatory benefits and can even help lower blood pressure. In 1 oz. of pecans, there are only 1.1 grams of carbohydrates. Pecans can be used as a snack or sprinkled in a salad.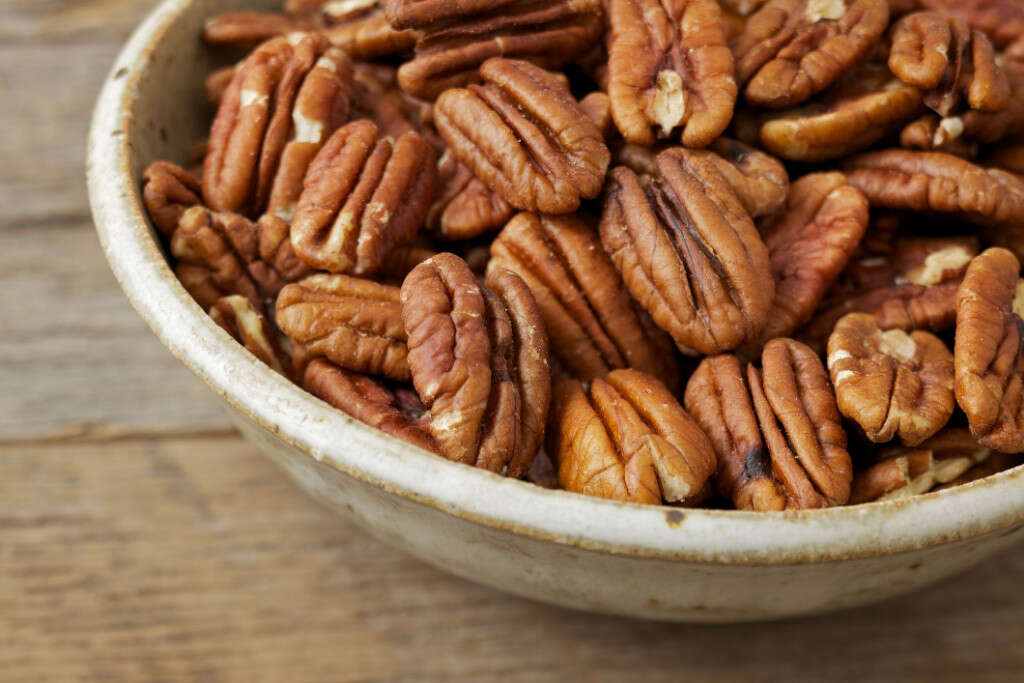 Related Articles