10 Health Benefits Of Pistachio Nuts
Pistachios, which many of us have known and loved, are the delicious tree nut that always comes packed in little egg-shaped shells, ripe for the cracking. Pistachios were popular for thousands of years in the southern regions where they grow. Nowadays, they have spread throughout the world and are used in all sorts of different cuisines and dishes, from entrees to desserts like ice cream.
Pistachios, like other nuts, are a good source of a number of nutrients and can provide you with impressive health benefits. Of course, eating pistachios will provide you with the most benefits if you do it in conjunction with a healthy diet. Here are some of the things that pistachios are best known for helping with.
Health Benefit Of Pistachio Nuts #1: Preventing Deficiencies
Pistachios are loaded with all sorts of nutrients. An ounce of pistachios, which equates to roughly 50 of them, will provide you with a hefty dose of vitamin B6, phosphorus, thiamin and manganese, and a decent amount of copper and potassium.
They contain quite a bit of fat, 12 grams in an ounce, but these are mostly healthy fats that provide a number of health benefits on their own. They are also a good source of fiber, with 3 grams, and have 6 grams of protein.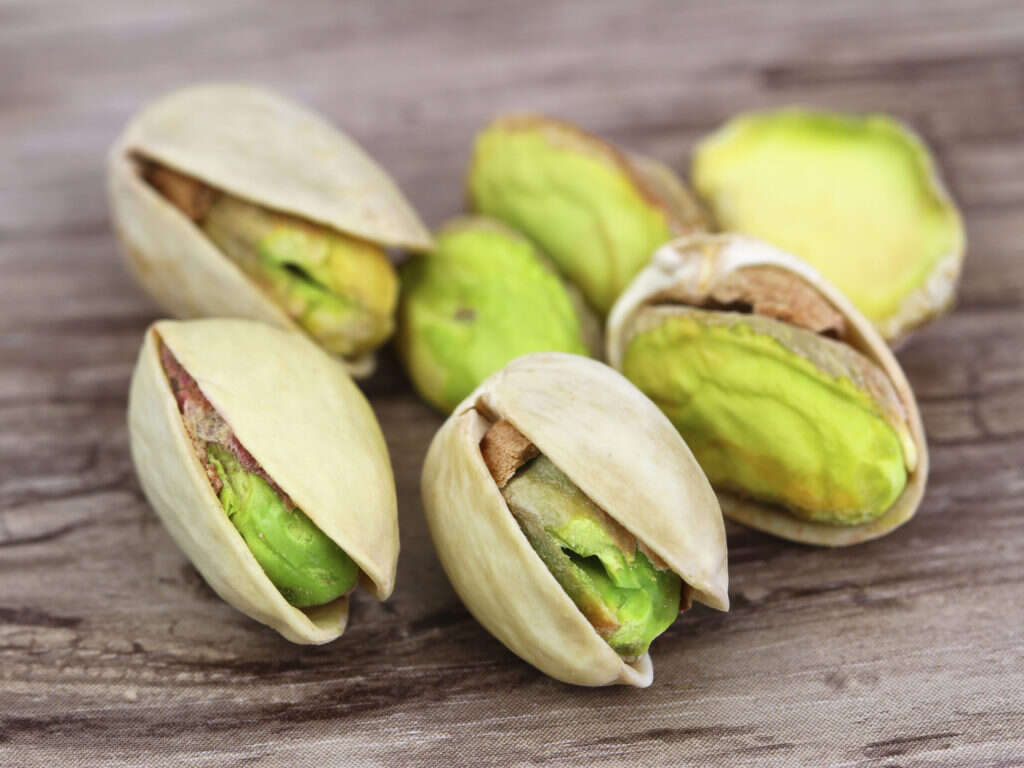 Related Articles