10 Health Benefits of Pumpkin
Pumpkins belong to the Cucurbitaceae family and are a type of winter squash. In the United States, it is traditional to have pumpkins around Halloween and Thanksgiving.
Generally, pumpkins are referred to as a vegetable, although scientifically they are a fruit. This is due to the seeds that they contain. However, nutritionally, they resemble vegetables more than fruit.
Pumpkins don't only taste good, they also come with many nutrients and, therefore, have many health benefits. They contain vitamins A, B2, C, and E, and iron, copper, potassium, manganese, and fiber. Pumpkins also contain a small amount of magnesium, phosphorus, zinc, and folate. Pumpkins are mostly made of water and have very few calories.
Pumpkin Benefit #1: High in Antioxidants
Antioxidants are very important, as they can fight off free radicals. Free radicals, although produced by the metabolic process of our own body and with an important function of destroying harmful bacteria, if in excessive levels, can lead to conditions such as cancer and heart disease. Antioxidants are able to fight off these free radicals.
Pumpkins are high in such antioxidants, such as beta-carotene, beta-kryptoxanthin, and alpha-carotene. By consuming pumpkins, you are helping your body prevent these free radicals from damag-ing the cells. Studies have shown that antioxidants can protect the skin and thereby lower the risk of suffering from cancer, eye conditions, and other health issues.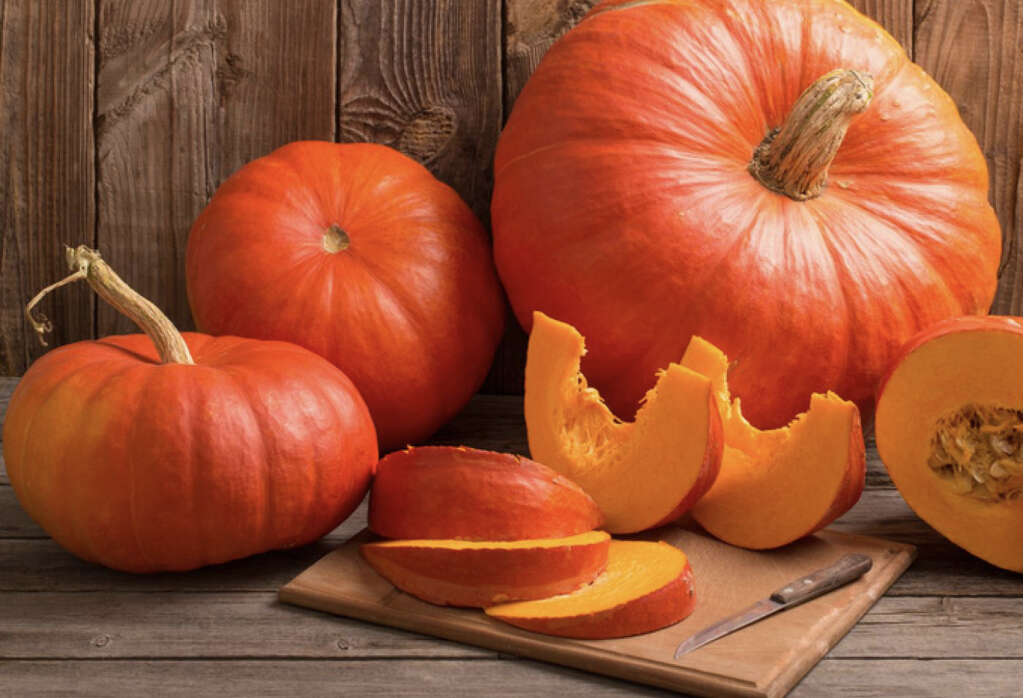 Related Articles