10 Health Benefits of Mulberry
Mulberry fruit comes from the mulberry tree, which grows widely in many parts of the world. Unripe mulberry fruit is whitish or green. However, it changes to pink then red as it ripens, and to purple or black once it has fully ripened.
Mulberry fruit is liked because of its taste and flavor. Mulberry fruit tarts, jams, and jellies are some of the ways in which the fruit is normally eaten.
But beyond the unique taste and flavor, mulberries are packed with numerous health benefits. Therefore, you should make them part of your regular diet. This article looks at 10 health benefits of mulberry.
Mulberry Benefit #1: Boosts Digestion
One of the key benefits of including mulberries in your diet is the improvement in your digestion. If you have been suffering from slow bowel movements and you are at risk of constipation, then mulberries can provide a quick relief to this condition.
Mulberries are rich in fiber, which helps increase the bulk of your intestinal contents. This, in turn, facilitates the contraction of the smooth muscles lining the intestines to propel the contents for removal from the body. Very few fruits can match the high fiber content present in mulberries. Besides aiding in digestion, the high fiber content helps to prevent bloating. It also provides relief from abdominal muscle cramps.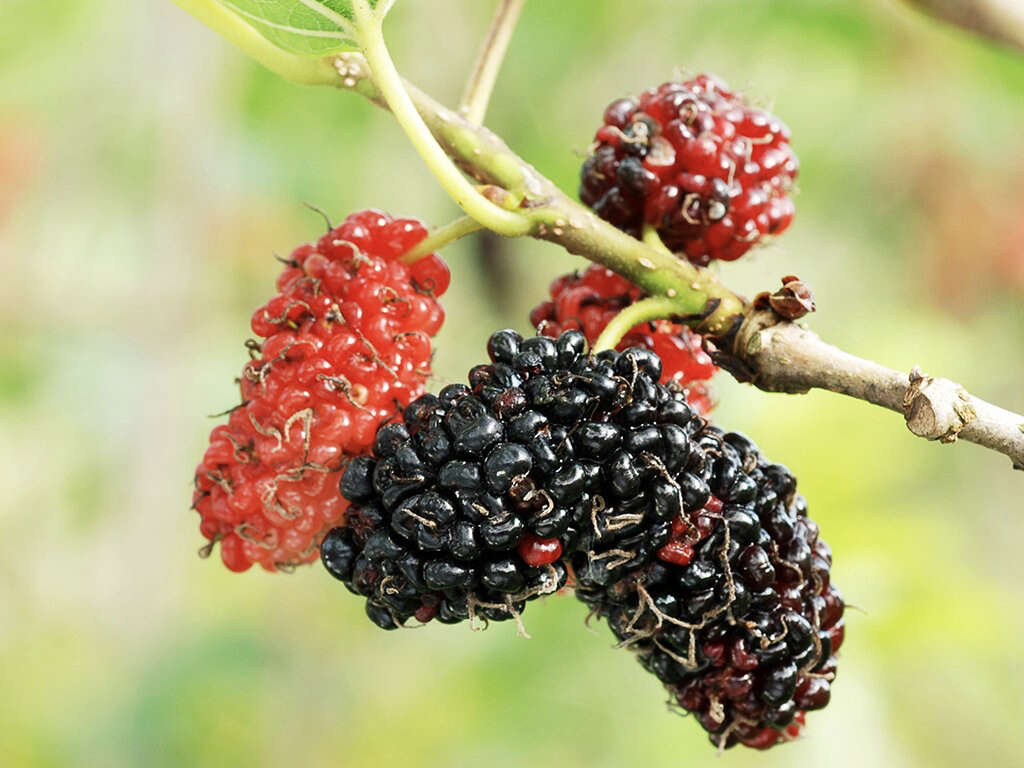 Related Articles