10 Health Benefits of Bitter Melon
Bitter melon, also called bitter gourd, is a fruit that grows on a vine. It was originally grown in India. Today, the fruit plant is cultivated in many parts of the world, especially within the tropical regions of Africa, Asia, and the Caribbean.
The bitter melon plant belongs to the same family as cucumber, squash, and cantaloupe, known as Cucurbitaceae. Bitter melon fruit has a wart-like outward appearance with bitter tasting flesh, which is why it is called bitter melon.
While the fruit has been used in Eastern medicine for centuries, it is only in recent years that its medicinal use has made serious inroads in the Western world. Research studies have also established that bitter melon indeed has several medicinal benefits. This article looks at 10 health benefits of bitter melon.
Health Benefit #1: Sugar Control
One of the most outstanding uses and health benefits of bitter melon is its potential to lower blood sugar levels. In fact, in the Asian subcontinent, bitter melon is widely used as an alternative therapy for the management of type 2 diabetes. One of the ways by which the fruit achieves this is by promoting the synthesis of glycogen in muscles and the liver.
Glycogen is a storage form of blood sugar or glucose, which is readily broken down back to glucose when required, to provide energy. Besides, elements in the bitter melon such as polypeptide-P have been shown to have a structural resemblance to the hormone insulin, which is responsible for controlling blood sugar uptake by cells of the body.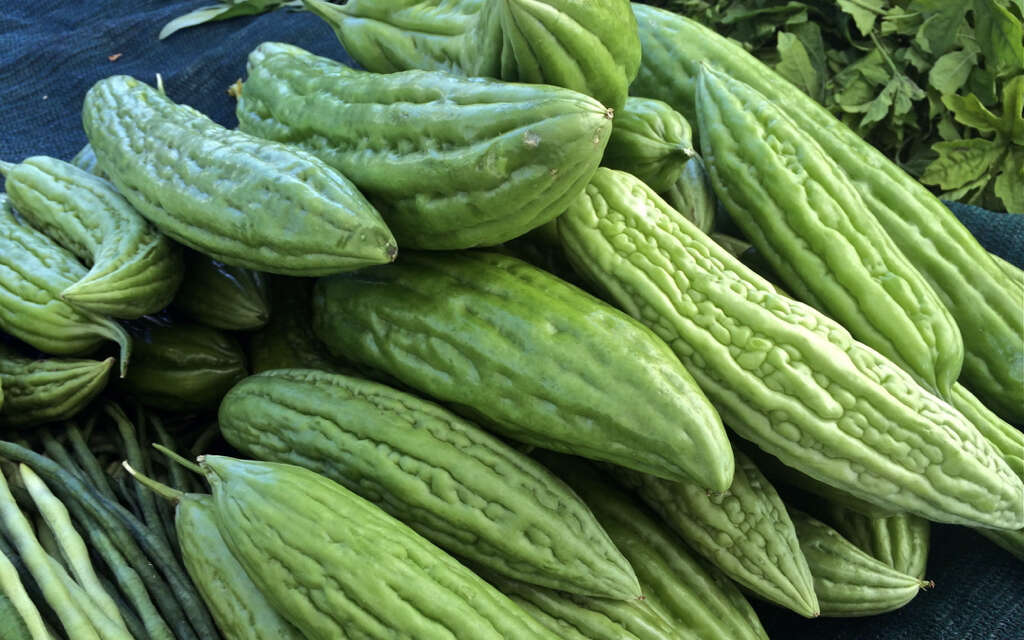 Related Articles