Health Benefits of Tomatoes
Article Sources
1. 'The Hidden Health Benefits of Tomatoes.' RWJBarnabas Health, www.rwjbh.org/blog/2018/august/the-hidden-health-benefits-of-tomatoes/
2. Kralj, Richard Andrew. 'Health Benefits of Tomatoes.' Penn State Extension, 7 Apr. 2021, extension.psu.edu/health-benefits-of-tomatoes
3. 'Office of Dietary Supplements - Calcium.' NIH Office of Dietary Supplements, U.S. Department of Health and Human Services, ods.od.nih.gov/factsheets/Calcium-Consumer/
4. Lobo, V, et al. 'Free Radicals, Antioxidants and Functional Foods: Impact on Human Health.' Pharmacognosy Reviews, Medknow Publications & Media Pvt Ltd, July 2010, www.ncbi.nlm.nih.gov/pmc/articles/PMC3249911/
Tomatoes are a versatile food widely used for cooking in many cultures and regions. Although it's a fruit, many people confuse tomatoes for a vegetable because of the way it's eaten or prepared. From pasta dishes to pizza and salads to condiments, tomatoes can be found pretty much anywhere.
Even among those who eat a lot of tomatoes, few are aware of the many health benefits they offer. The benefits of tomatoes range from healthier skin and hair to maintaining strong bones. The best part of tomatoes is how easy people find it to incorporate them into their diet.
High in Certain Vitamins & Nutrients
Tomatoes are high in a variety of vitamins and nutrients the body requires for optimal health. Vitamins C, K, A and the mineral potassium can be found in high concentrations in tomatoes. These essential nutrients are necessary for bone health, skin health and proper immune system function.
The unique aspect of tomatoes is the concentration of antioxidants. Antioxidants may help the body fight free radicals that are produced by the body or caused by environmental pollutants. Although tomatoes are particularly high in lycopene, they also contain moderate amounts of the antioxidants lutein and beta-carotene.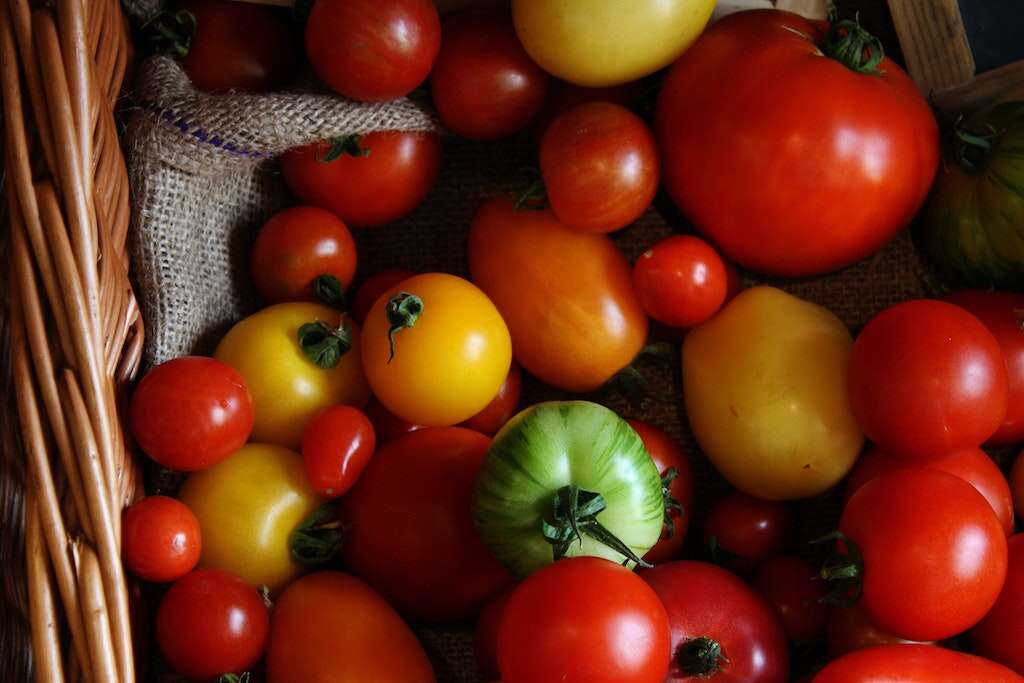 Related Articles