10 Health Benefits of Cantaloupe
Cantaloupe, also called muskmelon, rock melon, or mush melon, belongs to the Cucurbitaceae family, together with watermelons. The fruits have rough rinds and orange flesh, and weigh between 0.5 kg and 5 kg each.
Cantaloupe is rich in electrolytes, antioxidants, and phytonutrients. It is also low in calories. Cantaloupe also has other nutrients, which include cucurbitacins and carotenoids. This ingredient profile gives cantaloupe its many health benefits.
The deep orange color of cantaloupe flesh indicates the presence of the beneficial plant compounds or phytonutrients. But how beneficial is cantaloupe as far as good health is concerned? Here are the top 10 health benefits of cantaloupe.
Health Benefit #1: Improves Digestion
Poor digestion can cause you a lot of discomfort and pain. It can also lead to embarrassing situations, especially if you have diarrhea or gas. This is why having a healthy digestion is so important. Healthy digestion is also critical for a healthy body. It also gives you peace of mind wherever you may be. In order for you to enjoy good digestion, you need to consume a balanced diet that besides containing nutrients like carbohydrate, protein, and fat, also has adequate fiber, vitamins, and minerals.
Similar to melons, cantaloupe is high in water, which makes it a hydrating fruit for the body as a whole, and for the digestive tract. It also contains a significant amount of fiber. The combination of water and fiber in cantaloupe is good for digestion, and in the transportation and expulsion of waste matter within and from the bowels.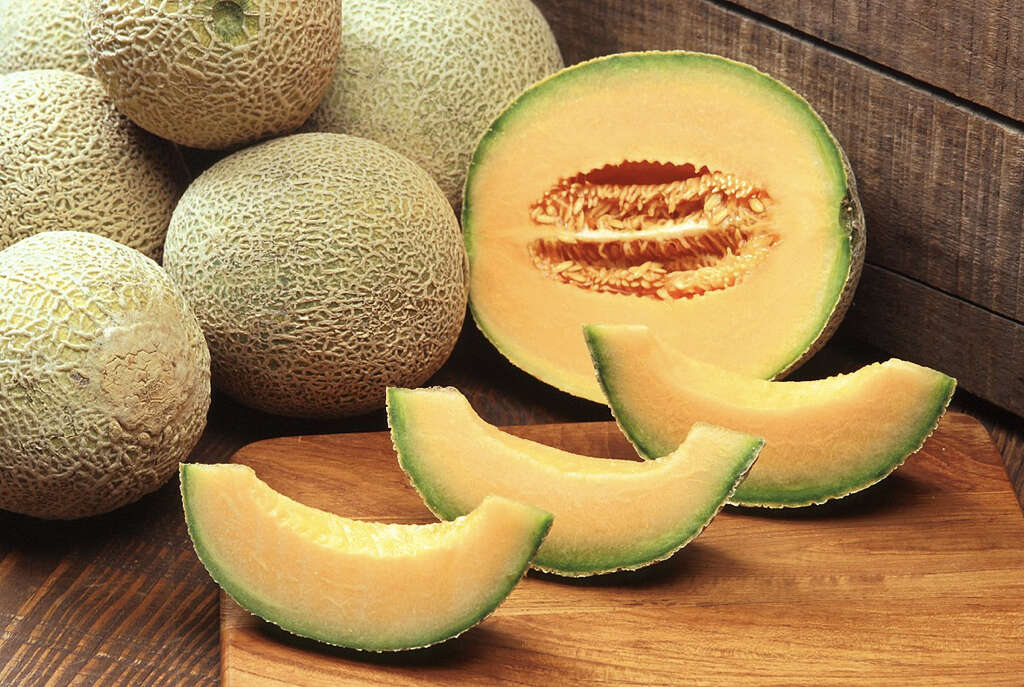 Related Articles