10 Benefits Of Pomegranates
Pomegranates are known for their extravagant color and resemblance to flowers. The fruit is grown in warm climates and is dominantly harvested in Iran, India, and Mediterranean countries. It is also cultivated in Northern California and Arizona.
The fruit was first introduced in California by the Spaniards in 1769. The fruit is a part of the berry family and can have either a sweet or sour taste depending on how ripe the fruit is.
The pomegranate market saw a sharp decline in 2012. However, due to increased research on the health benefits of the fruit, increased supply and demand for it is likely to ensue.
Pomegranates Benefit #1: Rich in Antioxidants
Pomegranates are rich in antioxidants. Their dark red color comes from polyphenols, which are packed with antioxidants. In comparison to popular fruit juices and wines, pomegranate juice has three times more antioxidant content. The three main antioxidants in the fruit include tannins, anthocyanin, and ellagic acid. These three antioxidants have many health benefits.
Antioxidants, also known as free radical scavengers, are crucial in the fight against oxidation. Free radicals are harmful because they are highly reactive and can cause damage to proteins and DNA. This can lead to cancer, Alzheimer's, or inflammation. Antioxidants can slow or prevent damage caused by free radicals.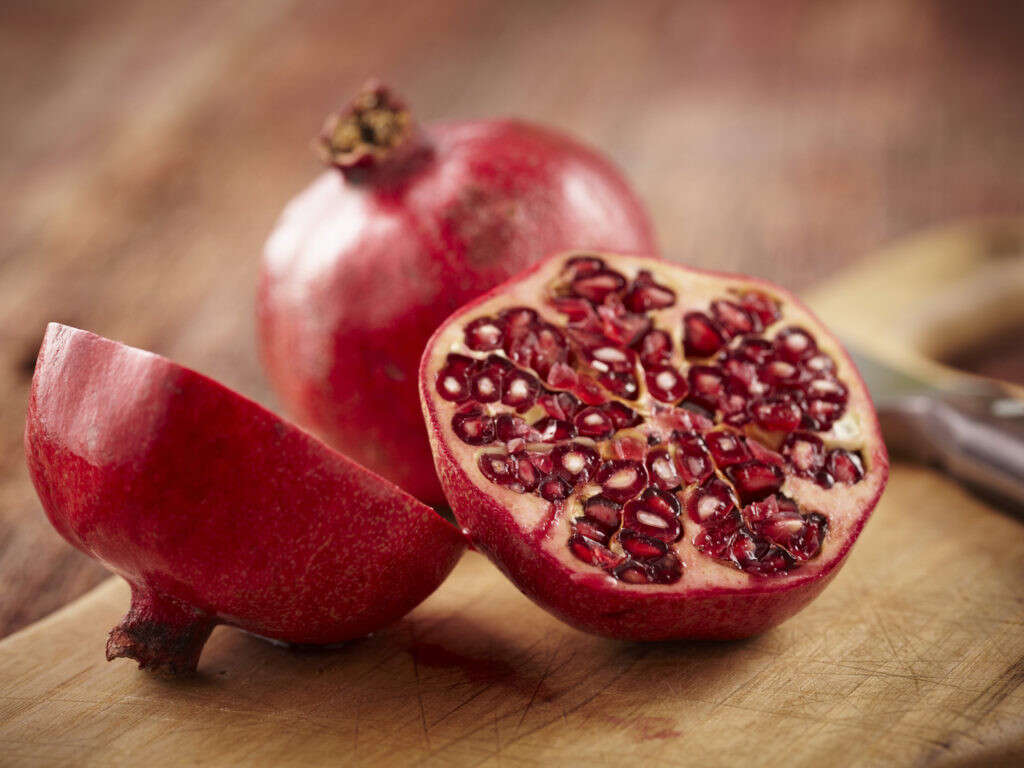 Related Articles