10 Health Benefits of Radish
Advertisement
Radishes are root vegetables that belong in the same family as cabbages and cauliflowers. They are popular all over the world, and it is thought they originated somewhere in Southeast Asia. They are mostly cultivated as a food crop and they are sometimes grown as a companion plant.
Radishes are often eaten raw and they are a popular addition to salads; they are often included because their sharp flavor helps to add some bite. They are sometimes used in cooking and can be found as an ingredient in a wide range of dishes.
Eating radishes also provides us with various health benefits. Ten of these benefits will be looked at in this article.
Advertisement
Radish Benefit #1: Reduces Blood Pressure
When you visit a doctor, one of the first things that will happen is that they will take a reading of your blood pressure. This is because it can tell them a lot about your overall health. If your blood pressure is too high, it means that you are at risk of heart disease and other potentially serious conditions.
Radish is a good source of potassium, and this has been shown to be able to help reduce blood pressure. It is also low in calories and cholesterol, and these can help reduce obesity and maintain the overall health of our cardiovascular system.
Advertisement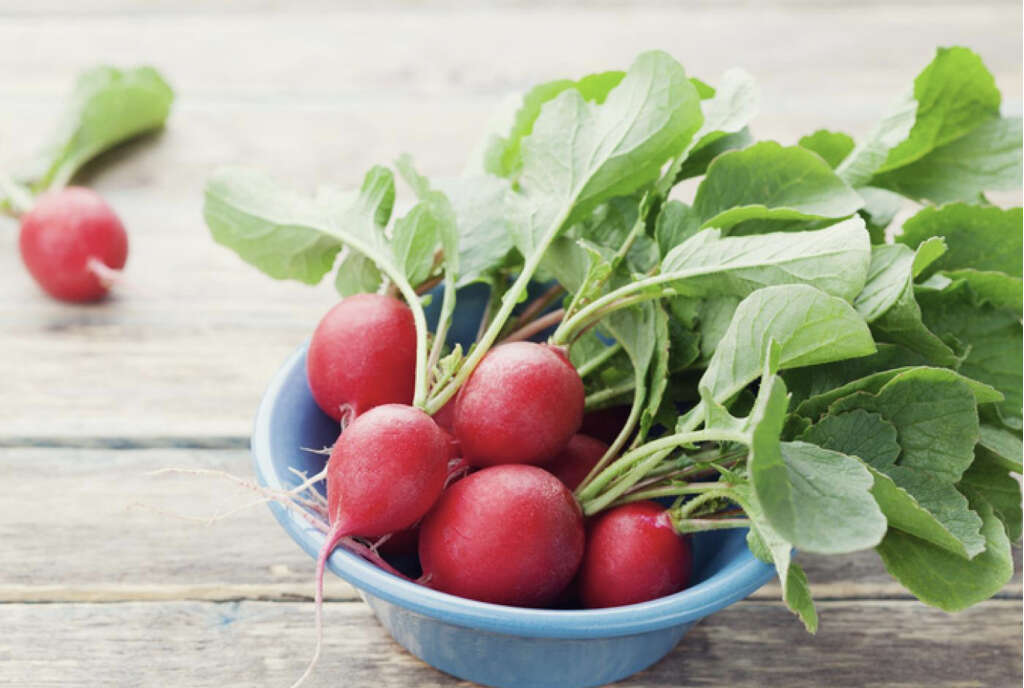 Advertisement