10 Benefits of Swiss Chard
Advertisement
Swiss chard, scientific name Beta vulgaris, is a leafy green vegetable whose other common names include silver beet, beet spinach, perpetual spinach, and leaf beet. It is a close relative to spinach and beet greens. Swiss chard is rich in fiber, vitamins, minerals, and phytochemicals.
One hundred grams of raw Swiss chard contains 830 micrograms of vitamin K, which is 1,038 percent of its daily value (DV) for an average adult. It also contains 122 percent DV of vitamin A, 50 percent of vitamin C, and 6 percent of vitamin E. The portion also contains 20 percent DV of magnesium, 10 percent of iron, 18 percent of manganese, 9 percent copper, 8 percent potassium, 5 percent calcium, 2 percent zinc, 6 percent of fiber, and 4 percent of protein.
This nutritional profile is responsible for the following 10 benefits of Swiss chard, among others.
Advertisement
Benefit #1: Blood Sugar Regulation
Regular consumption of Swiss chard can help regulate blood sugar levels. This is especially beneficial for people with diabetes and prediabetes. By regulating blood sugar levels, Swiss chard prevents blood glucose peaks and drops. This property is a result of bioactive phytonutrients in Swiss chard, which inhibit the activity of the enzyme called alpha-glucosidase whose role is to convert carbohydrates to glucose.
By stabilizing blood sugar levels, Swiss chard can keep prediabetes from developing into full-blown diabetes. It can also improve the health of people with diabetes, including improving insulin sensitivity and decreasing peripheral neuropathy. Increased insulin sensitivity means that a patient will require less insulin for them to lead a normal life.
Advertisement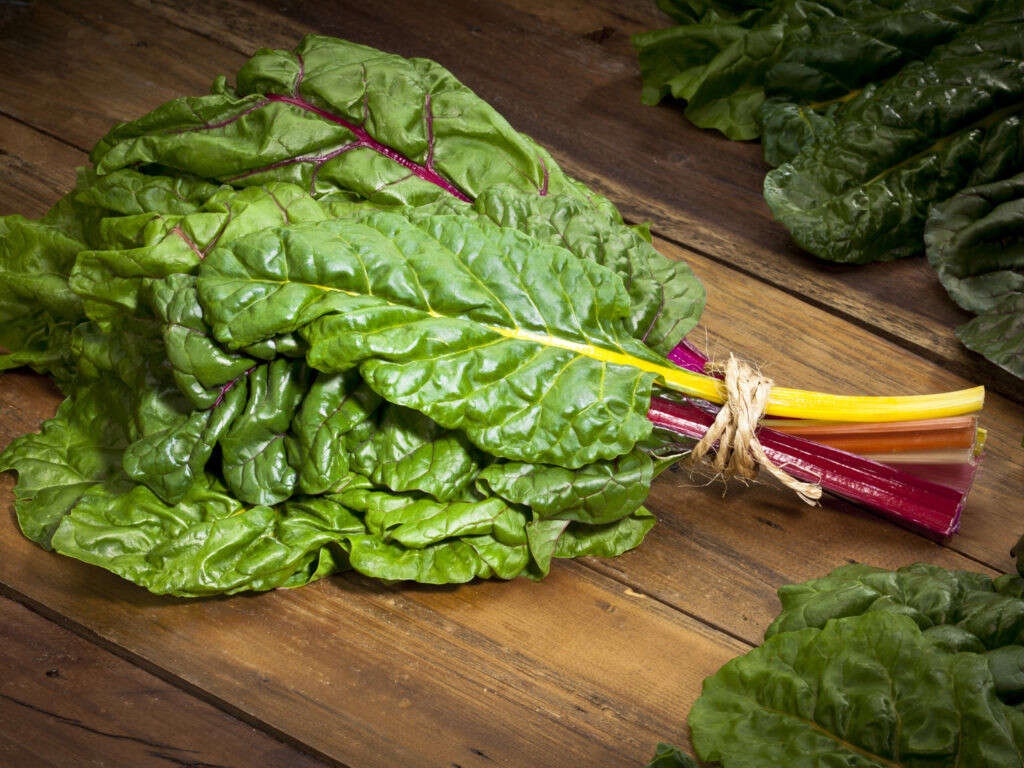 Advertisement