10 Health Benefits of Lentils
Advertisement
Lentils are mini sized legumes that come in a variety of colors. This is a staple food in various cultures around the world. They are grown in pods and have a red, brown, black, or green color. Lentils are quick and easy to prepare, and they are low cost and can be stored without being refrigerated. It is popular in Indian and Middle Eastern cuisine especially being a high-protein food in vegetarian populations.
They are high in protein and high in fiber, just as the legume family usually is. Lentils also have many health benefits. They contain high amounts of iron and folate, which is an important component in hemoglobin and for our cells. There are many health benefits that lentils have on the human body.
Advertisement
Health Benefit Of Lentils #1: Improves Heart Health
Eating fiber has great benefits for heart health. Studies have shown that eating a diet high in fiber reduces a person's risk of heart disease. Lentils also contain an excellent amount of folate and magnesium which contribute to good heart health.
A study regarding folate levels and the risk of fatal heart disease was assessed among women and men. It found an association of low folate levels and increased risk of fatal heart disease. This happens because folate lowers homocysteine levels, an amino acid in the blood, which is a risk factor for heart diseases. Magnesium helps keep a steady heartbeat and maintains blood pressure.
Advertisement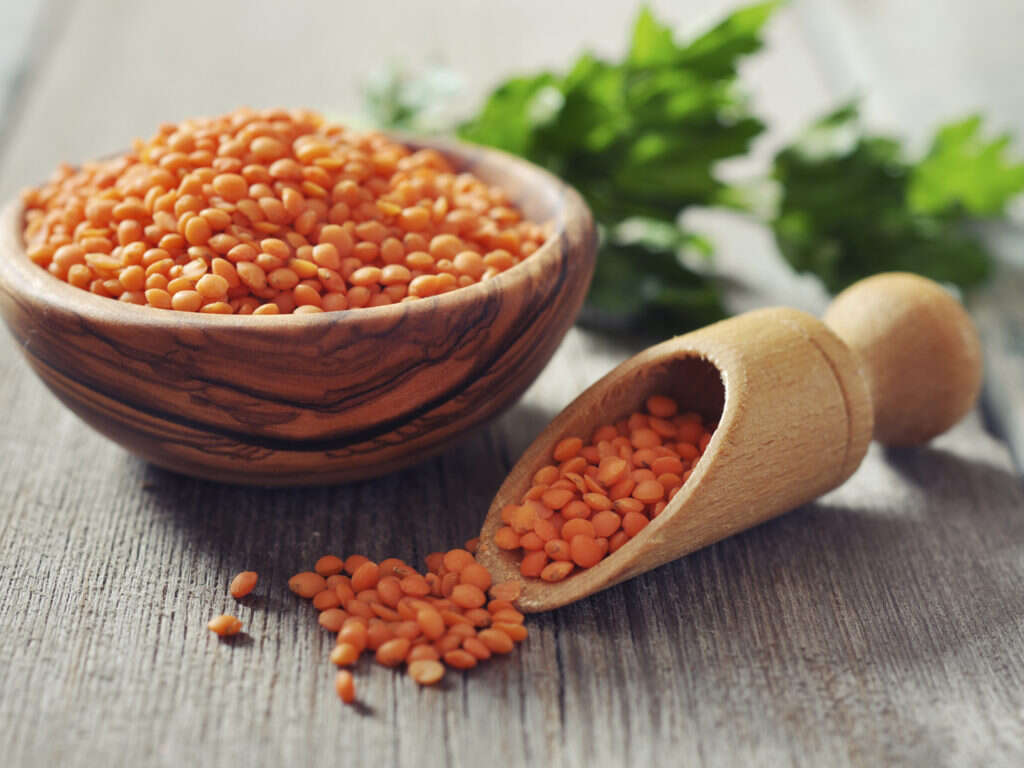 Advertisement