10 Health Benefits of Beetroot
Advertisement
Beetroot, also known as beets, is a well-known vegetable that belongs in the same family as spinach, Swiss chard, and quinoa. Beetroot features in many cuisines globally and is prepared in a variety of ways.
Beetroot is a rich source of essential minerals and vitamins and is, therefore, a beneficial addition to your diet. It is also quite delicious, which makes it easy to eat. Beetroots are high in fiber, essential micronutrients like vitamins C and B9, and minerals like potassium, iron, and manganese, among others.
Beetroot also contains nitrates, which are converted to circulation-improving nitric oxide in the body. Additionally, beetroots contain antioxidant compounds such as betanin, among others, which provide a number of health benefits. Below are 10 health benefits of beetroot.
Advertisement
Health Benefit #1: Helps Maintain Healthy Blood Pressure
Heart attacks and other heart diseases are among the main causes of death in the United States and other parts of the world. These diseases usually occur as a result of high blood pressure. It is, therefore, important to maintain healthy blood pressure. Regular consumption of beetroot can help to lower blood pressure and keep it down.
According to research studies, taking as little as 100 g of beetroot reduces blood pressure within a few hours. This effect is attributed to the high concentration of nitrates in beets. When dietary nitrates enter your body, they are converted to nitric oxide. Nitric oxide molecules help to dilate blood vessels so that blood flows more easily. This leads to a drop in otherwise elevated blood pressure.
Advertisement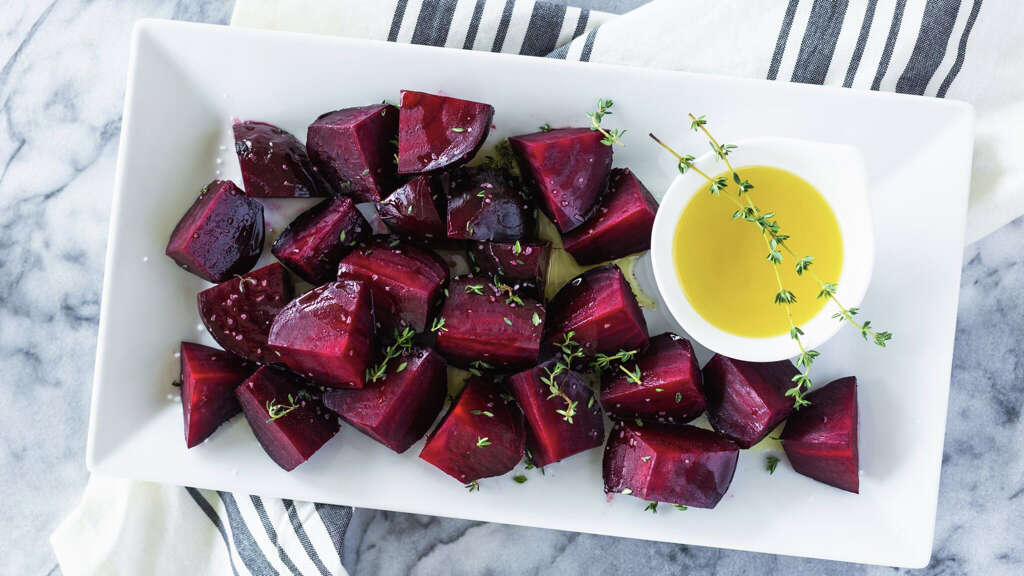 Advertisement