Advertisement
Thyme is a strongly fragrant herb that is a great addition to a variety of dishes. It is a popular herb in the Mediterranean regions of Europe that has been used for culinary and medicinal purposes throughout history. A member of the mint family, it has the presence of thymol, which is a naturally occurring biocide that has the potential to destroy harmful organisms. Thymol is actually used in Listerine mouthwash and Vicks VapoRub because of its antifungal properties.
Throughout history, thyme was used to prevent poisoning by putting it in baths to stop the effects of poison. Prior to antibiotics, thyme oil was used to medicate bandages. Its many health benefits make this herb a great ingredient in modern cooking and antibacterial products.
Advertisement
Thyme Benefit #1: Helps Treat Respiratory Disorders
The antibiotic properties of thyme make it an excellent respiratory remedy for conditions such as congestion, cough, and bronchitis. It is prepared by steeping the leaves in hot water, as any other tea, and adding a little bit of honey to help with symptoms. Regular consumption has shown to be able to help clear respiratory conditions such as the common cold.
One study examined the effects of thyme oil on tonsillitis and whooping cough. Significant antibacterial activity against certain organisms were examined in this study. Thyme showed to have major pharmacological properties on coughs in adults examined in the study.
Advertisement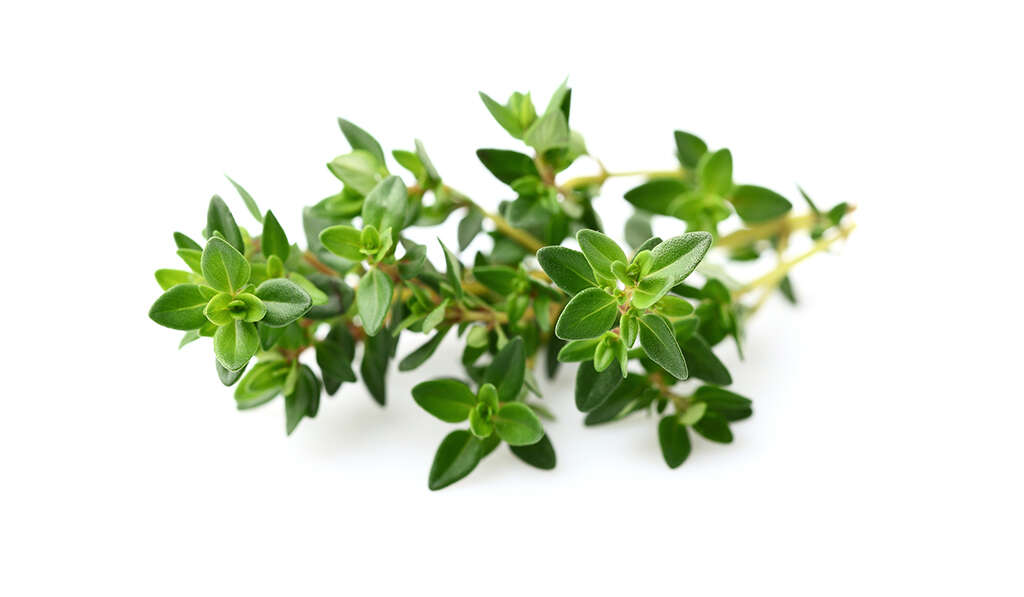 Advertisement