Advertisement
Peas are a cheap, starchy, vegetable that can be found in any grocery store, which is often described as tasteless. It is filled with numerous health benefits due to its high mineral and vitamin content.
Peas are a part of the legume family. Legumes are a class of vegetables that includes beans, peas, lentils, garbanzo beans, and nuts. Legumes though considered starchy, a term people run from, are low in fat, low in calories, and rich in protein.
Peas have been around for 5000 years and is believed they originated in Egypt or China. Often the vegetable is typically eaten in a mixed dish such as with rice, a soup, or a salad.
Advertisement
Peas Benefit #1: High in Protein
When it comes to protein, vegetables are not usually the first thing that may come to one's mind. However, peas, especially in comparison to their vegetable counterparts are filled with protein. One cup of peas has 8 grams of protein. In contrast, one cup of broccoli yields roughly 2 grams of protein. This is ¼ the amount of peas! They are an especially great source of protein for vegetarians or vegans who struggle with incorporating protein into their diets.
In addition, protein alongside fiber slows digestion. With its high protein and fiber content, peas increase satiety levels (1). Thus, decreasing those urges to snack in-between meals. This is especially important for weight management.
Advertisement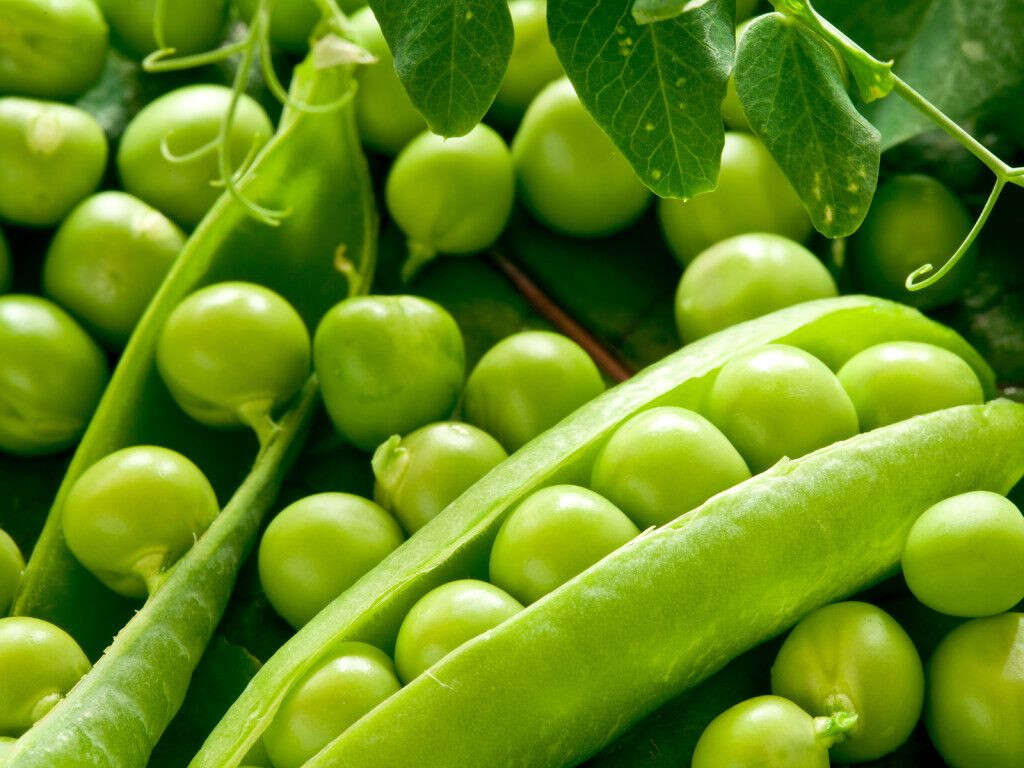 Advertisement