Advertisement
Zucchini, also called courgette, is a member of the gourd family that also includes squash, pumpkin, cucumber, watermelon, and luffa, among others. Zucchini is a summer squash that produces fruits that are best harvested for consumption when they are 6 to 10 inches long.
Zucchini is low in carbohydrates and high in vitamins, minerals, and powerful antioxidant and anti-inflammatory phytonutrients. It also contains a significant amount of fiber and lots of water. One cup of zucchini weighing about 124 grams contains 35 percent of the daily value (DV) of vitamin C, 7 percent DV of vitamin K, and zero to 14 percent DV of the B-group vitamins.
Zucchini also contains amino acid, choline, and up to 11 percent DV of various minerals including manganese, potassium, magnesium, phosphorus, copper, zinc, calcium, and iron. These nutrients and phytonutrients are responsible for the following 10 benefits of zucchini.
Advertisement
Benefit #1: Helps to Regulate Blood Pressure
Regular intake of high-sodium foods leads to high blood pressure, which may lead to complications like heart attack and stroke. The condition can further be aggravated by the intake of low-fiber, high-carbohydrate, high-fat, and processed foods.
By changing your diet so that you take less sodium, more potassium, more fiber, and water you can lower your blood pressure and protect yourself from the complications associated with it. One way to achieve this is to include zucchini in your regular diet. One cup of zucchini contains 9 percent DV of potassium and only 1 percent DV of sodium. This portion of zucchini also provides 5 percent DV each of fiber and magnesium. It is low in carbohydrate and fat at one percent and zero percent DV, respectively.
Advertisement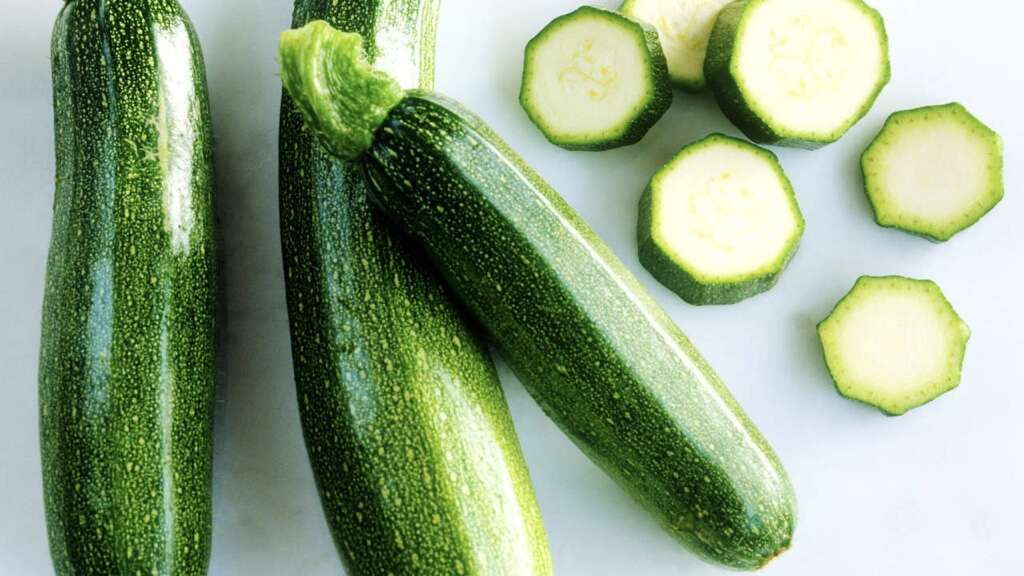 Advertisement