10 Vitamin B6 Deficiency Symptoms
Advertisement
Vitamin B6 is an essential micronutrient that belongs to the B complex group of vitamins. Vitamin B6 is a component in more than 150 enzymatic processes in the body, including processing of carbohydrates, protein, and fats.
Vitamin B6 plays a role in brain, nervous system, and immune functions. Vitamin B6 also has anti-inflammatory and antioxidant properties that benefit the body by preventing chronic illnesses like cancer and heart disease.
Vitamin B6 deficiency is not common; however, it still occurs. It is more likely to occur in smokers, alcoholics, pregnant women, and in people with autoimmune diseases, kidney, liver, and digestive conditions. Below are the top 10 vitamin B6 deficiency symptoms.
Advertisement
Symptom #1: Cracks and Sores on the Lips
Cracked lips and tongue can be a manifestation of vitamin B6 deficiency, also called pyridoxine. The dryness and cracking can be observed especially at the corners of the lips, a condition medically referred to as cheilosis. A person with vitamin B6 deficiency can experience pain at these sites with the cracked areas being prone to bleeding and infection.
It is important to remember that mouth sores and cracked lips can also occur due to shortages in other vitamins and nutritional elements and even as a response to changes in weather. A keen inventory on your diet and environmental changes are therefore important in helping you discern the probable cause of cracks and sores on your lips.
Advertisement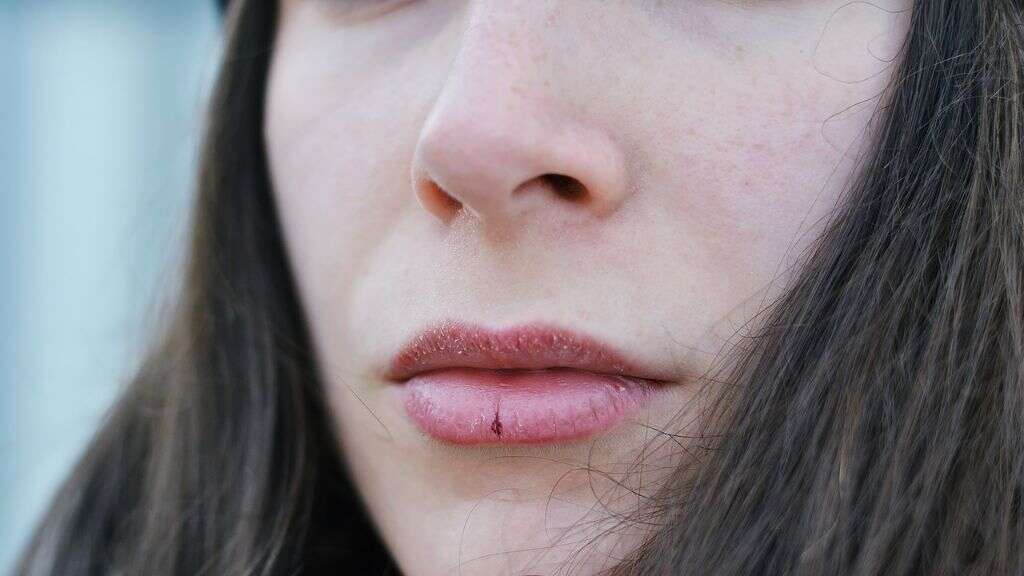 Advertisement