Lymphoma is a group of cancers that affect the lymphatic system. It develops from a type of white blood cell known as lymphocytes. While there are many subtypes of lymphoma, the two main categories are Hodgkin's lymphoma and non-Hodgkin lymphomas. The World Health Organization (WHO) has also included immunoproliferative diseases and multiple myeloma as two other categories of lymphoma. Approximately 90% of cases are non-Hodgkin lymphomas. Those with Epstein-Barr virus infection or have a positive history of Hodgkin lymphoma have a higher risk of the disease. For non-Hodgkin lymphoma, risk factors include human immunodeficiency virus (HIV) infection, autoimmune disease, human T-lymphotropic virus infection, pesticides, and those on immunosuppressants.
Diagnosis of the disease can be achieved through blood, bone marrow, and urine tests. Lymph node biopsy may be performed if there are enlarged lymph nodes. Medical imaging can be used to see the extent of metastasis as lymphoma often spreads to the brain, liver and lungs.
Treatment of lymphoma can include chemotherapy, radiotherapy, targeted therapy, and surgery. In some cases, plasmapheresis (plasma exchange) and expected management may be the treatment of choice. The five-year survival rate for those with Hodgkin's lymphoma is about 85% and for non-Hodgkin's lymphoma, approximately 69%. In 2012, there were 566,000 new cases of lymphoma leading to 305,000 deaths. It makes up for 3 to 4% of all cancers and is the seventh most common cancer among adults, while third most common among children. Let's explore some of the symptoms of Lymphoma.
Symptom #1: Fever
In lymphoma, the fever is usually of unknown origin (FUO) or also known as pyrexia of unknown origin (PUO). This refers to a situation were the affected individual has an elevated temperature but although many investigations are performed, there is usually no explanation. Most fevers related to lymphoma are usually low grade and can be accompanied by other symptoms such a night sweats, chills, and more.
Fever occurs as it is the body's natural way of responding to help the immune system fight against pathogens (bacterial, viral) and also cancers (abnormal cells). The fever is also persistent. This means that taking over the counter medication to relieve fever only lasts as long as the medication is still in the system. Once the medication's half life is over, the fever returns.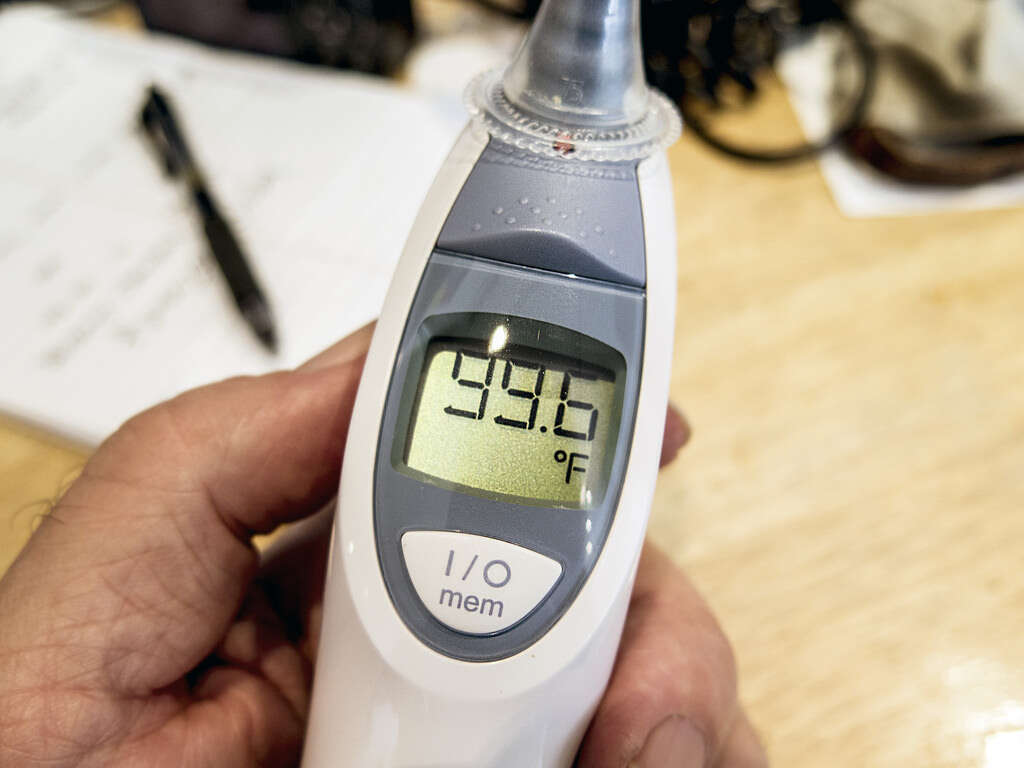 Related Articles