10 Hemochromatosis Symptoms
Hemochromatosis is a condition where there is abnormal accumulation of iron in the organs resulting in organ toxicity. It is the commonest autosomal recessive genetic condition along with being the commonest cause of severe iron overload. 75 percent of patients who have hereditary hemochromatosis are asymptomatic. The diagnosis can be made based on the clinical symptoms of the disease. Since most patients are asymptomatic, they are diagnosed when their serum iron levels are noted to be elevated during a routine chemistry screening panel. Some of the tests performed on an individual suspected with hemochromatosis include genetic testing to test for HFE mutations, transferrin saturation levels, hepatic iron concentration, and serum ferritin studies. Imaging studies such as a chest radiography and echocardiography might be beneficial to help evaluate cardiac disease in patients with hemochromatosis.
Early diagnosis is important in hemochromatosis. The aim of therapy is to remove iron before it causes irreversible parenchymal damage. Once the diagnosis is confirmed, it is treated by phlebotomy to maintain normal iron stores and rid the body of excess iron. Chelation therapy uses agents such as deferoxamine, deferiprone, or deferasirox. Surgery may be required if there is end stage liver disease or severe arthropathy. In the United States, hereditary hemochromatosis is found in 1 of 200 to 500 individuals. Most of these cases are seen in individuals of northern European origin. It has the same prevalence in Australia, Europe, and other western countries. The highest prevalence is among individuals of Celtic origin and less among those of African descent.
Symptom #1: Fatigue
Fatigue is a gradual feeling of tiredness which can be alleviated by rest. It can be divided into physical and mental fatigue. Physical fatigue occurs when there is transient inability to achieve peak physical performance.
Mental fatigue is the temporary inability to maintain optimal cognitive performance. It is a common and non-specific symptom that can be seen in stress, overwork, depression, boredom, anemia, inadequate sleep, malnutrition, pregnancy, infections, and more. It can manifest as somnolence in patients.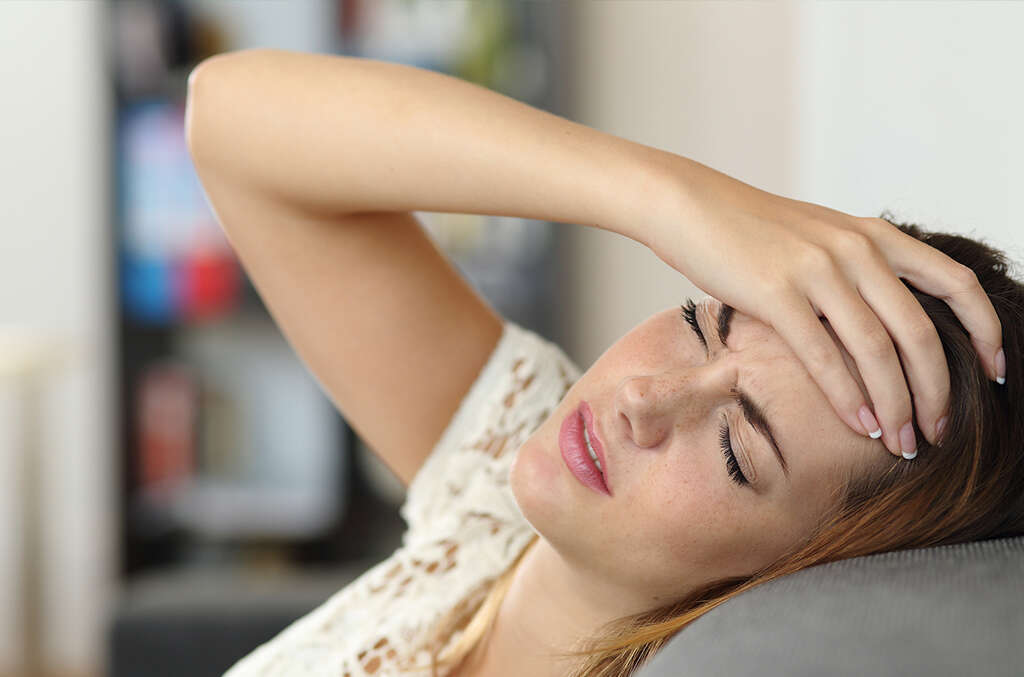 Related Articles