10 Health Benefits of Watermelon
Watermelon is a large fruit that is mainly composed of water. This outwardly green and inwardly red fruit is great for your health as watermelon is low in calories and fat, which makes it an ideal snack for those seeking to keep their weight down.
It does not contain cholesterol but has a significant amount of lycopene—a plant compound that is known to have powerful antioxidant properties. Antioxidants like lycopene protect the body from the damaging effects of free radicals. This reduces inflammation and lowers the risks of developing various chronic diseases.
Watermelon also contains some vitamins and minerals, the amino acid citrulline that the body converts to L-arginine, which is another important amino acid, and nitric oxide. Nitric oxide promotes blood flow throughout the body, leading to many other health benefits. Below are 10 health benefits of watermelon.
Health Benefit #1: Improves Hydration
Many people don't take in as much water as their body needs. This can have negative effects on body functions including digestion. Fortunately, watermelon is not only delicious but is 92 percent water. This means that you can improve your body's hydration by eating more watermelon. Note also that similar to other fruits, the water in watermelon makes you feel full even when you haven't eaten a lot of food. The fullness is enhanced by the fiber in watermelon.
Watermelon also replenishes electrolytes, which are lost when you sweat. Proper electrolyte balance is necessary for various functions including energy production and muscle function.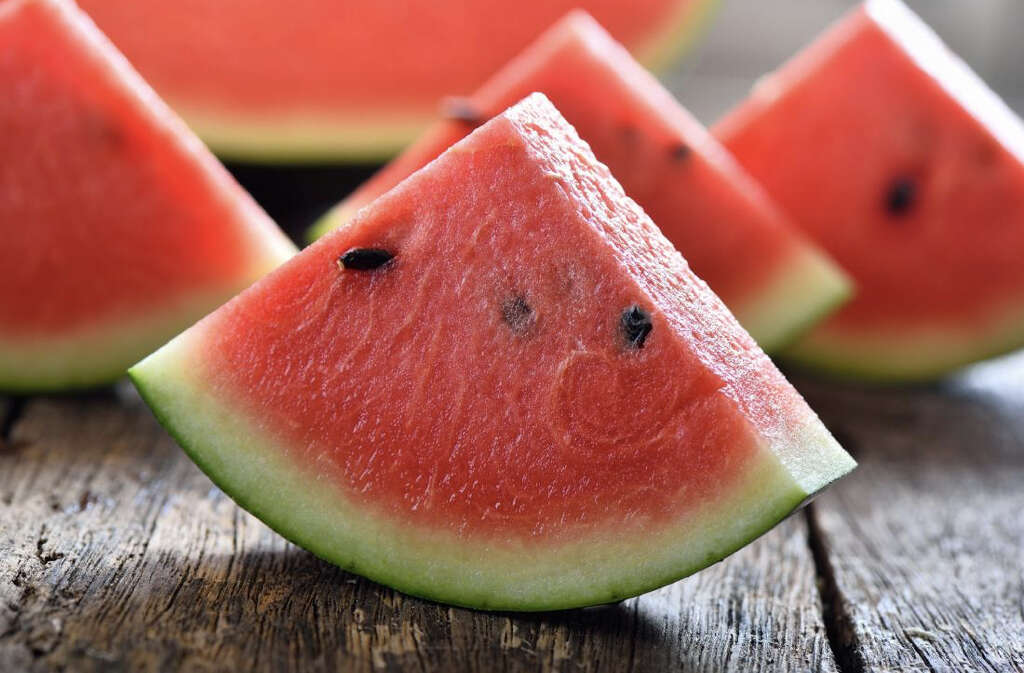 Related Articles