Health Benefits of Sea Moss
Article Sources
1. ZY;, Chen D;Wu XZ;Wen. 'Sulfated Polysaccharides and Immune Response: Promoter or Inhibitor?' Panminerva Medica, U.S. National Library of Medicine, pubmed.ncbi.nlm.nih.gov/18607341/.
2. Kulshreshtha, Garima, et al. 'Red Seaweeds Sarcodiotheca Gaudichaudii and Chondrus Crispus down Regulate Virulence Factors of Salmonella Enteritidis and Induce Immune Responses in Caenorhabditis Elegans.' Frontiers, Frontiers, 16 Mar. 2016, www.frontiersin.org/articles/10.3389/fmicb.2016.00421/full.
3. S;, Redman K;Ruffman T;Fitzgerald P;Skeaff. 'Iodine Deficiency and the Brain: Effects and Mechanisms.' Critical Reviews in Food Science and Nutrition, U.S. National Library of Medicine, pubmed.ncbi.nlm.nih.gov/25880137/.
4. Guo F;Huang C;Cui Y;Momma H;Niu K;Nagatomi R; 'Dietary Seaweed Intake and Depressive Symptoms in Japanese Adults: a Prospective Cohort Study.' Nutrition Journal, U.S. National Library of Medicine, pubmed.ncbi.nlm.nih.gov/31590668/.
5. AT;, Pereira L; Critchley. 'The COVID 19 Novel Coronavirus Pandemic, 2020, Seaweeds to the Rescue? Why Does Substantial, Supporting Research about the Antiviral Properties of Seaweed Polysaccharides Seem to Go Unrecognized by the Pharmaceutical Community in These Desperate Times?' Journal of Applied Phycology, U.S. National Library of Medicine, pubmed.ncbi.nlm.nih.gov/32836796/.
6. CA;, Lusvarghi S;Bewley. 'Griffithsin: An Antiviral Lectin with Outstanding Therapeutic Potential.' Viruses, U.S. National Library of Medicine, pubmed.ncbi.nlm.nih.gov/27783038/.
7. JP;, Chater PI;Wilcox MD;Houghton D;Pearson. 'The Role of Seaweed Bioactives in the Control of Digestion: Implications for Obesity Treatments.' Food & Function, U.S. National Library of Medicine, pubmed.ncbi.nlm.nih.gov/26416783/.
8. Liu J;Kandasamy S;Zhang J;Kirby CW;Karakach T;Hafting J;Critchley AT;Evans F;Prithiviraj B; 'Prebiotic Effects of Diet Supplemented with the Cultivated Red Seaweed Chondrus Crispus or with Fructo-Oligo-Saccharide on Host Immunity, Colonic Microbiota and Gut Microbial Metabolites.' BMC Complementary and Alternative Medicine, U.S. National Library of Medicine, pubmed.ncbi.nlm.nih.gov/26271359.
9. 'Hyperthyroidism (Overactive Thyroid).' National Institute of Diabetes and Digestive and Kidney Diseases, U.S. Department of Health and Human Services, www.niddk.nih.gov/health-information/endocrine-diseases/hyperthyroidism.
10. 'A Species of Red Algae Found to Improve Circulation and Protect against Blood Clots.' Heart Disease News, heartdisease.news/2019-12-11-red-alga-improves-circulation-protects-against-blood-clots.html.
11. Post author By Hugh Butler. 'Seaweed Reduces Arthritis.' BioSea Health, 8 Apr. 2020, bioseahealth.com/seaweed-reduces-arthritis/.
12. Kerschenmeyer, Anne, et al. 'Anti-Oxidant and Immune-Modulatory Properties of Sulfated Alginate Derivatives on Human Chondrocytes and Macrophages.' Biomaterials Science, The Royal Society of Chemistry, 16 June 2017, pubs.rsc.org/en/content/articlelanding/2017.
Sea moss, also known as Irish moss or red seaweed, is a type of moss that grows throughout the year in tidepools and inlets. It recently became available on the international market following the discovery that it may have some therapeutic benefits.
It contains a variety of important minerals. It is particularly high in iodine, and is a good source of calcium along with other nutrients. Its versatility is another draw for consumers. It can be cooked, blended into drinks, or simply eaten raw. Health benefits include regulating thyroid function and reducing inflammation.
1. Improving Skin Health
Finding sea moss or seaweed in skincare products may come as no surprise. There are no specific research studies on sea moss. However, like other seaweeds that support skin health, sea moss may help improve conditions like dermatitis, varicose veins, rashes, and inflammation when used topically or in baths. Sea moss is packed with minerals and vitamins that nourish the skin.
Sea moss has antimicrobial properties, which could fight skin infections, and high amounts of antioxidants, which can help reduce skin inflammation. Sea moss also has collagen that helps skin retain moisture and fill out fine lines due to aging.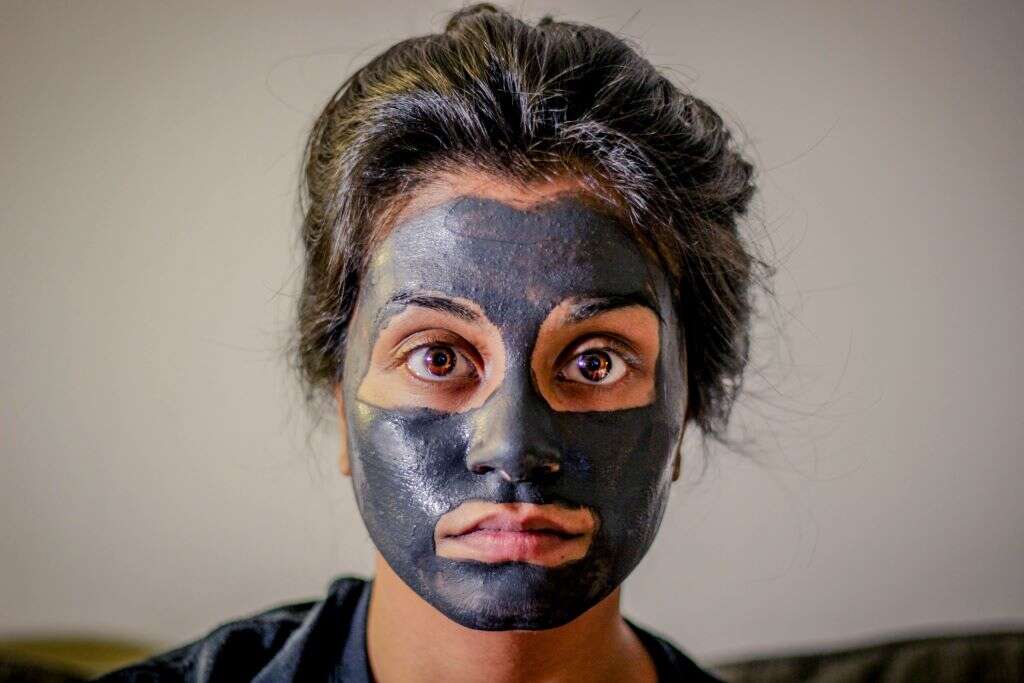 Related Articles