10 Filling Low Calorie Foods
Satiety is the feeling of fullness after we eat a meal. A scale called the satiety index measures this effect. If you have issues with "never feeling full" it may be because you are eating foods with a low satiety index. This means the food you are eating is not providing enough to satisfy hunger.
Focusing on foods that have a higher satiety index may help reduce calories consumed throughout the day and prevent urges to snack in between meals. Foods that are high in protein and fibre tend to be higher on the satiety index. The combination of protein and fibre can help keep one satisfied with only a modest caloric intake.
Therefore, foods such as candy, cookies, ice cream and candy bars may not be the best snack as they lack protein and fibre. Adding high satiety foods to your meals, even ones that are in combination with some of your favorite deserts, could at least help you feel fuller and satisfied without the expense of consuming too many calories.
Food #1: Boiled Potatoes
Potatoes get a bad rep as they are a starchy food. However, in moderation, potatoes can be a very healthy and filling food. Of course, this does not include everyone's favorite french fry, as the peeling and frying of the food strips its healthy components and the oil packs on the calories.
When eating potatoes, keep the skin on as this provides fiber. Potatoes are high in water and carbs but very low in fat. The food has a moderate amount of fiber. However, numerous studies have shown that eating boiled potatoes with chicken or steak has shown to decrease caloric intake throughout the day in comparison to just eating meat alone. In addition, boiled potatoes have a very high satiety index score—323—which is one of the highest scores.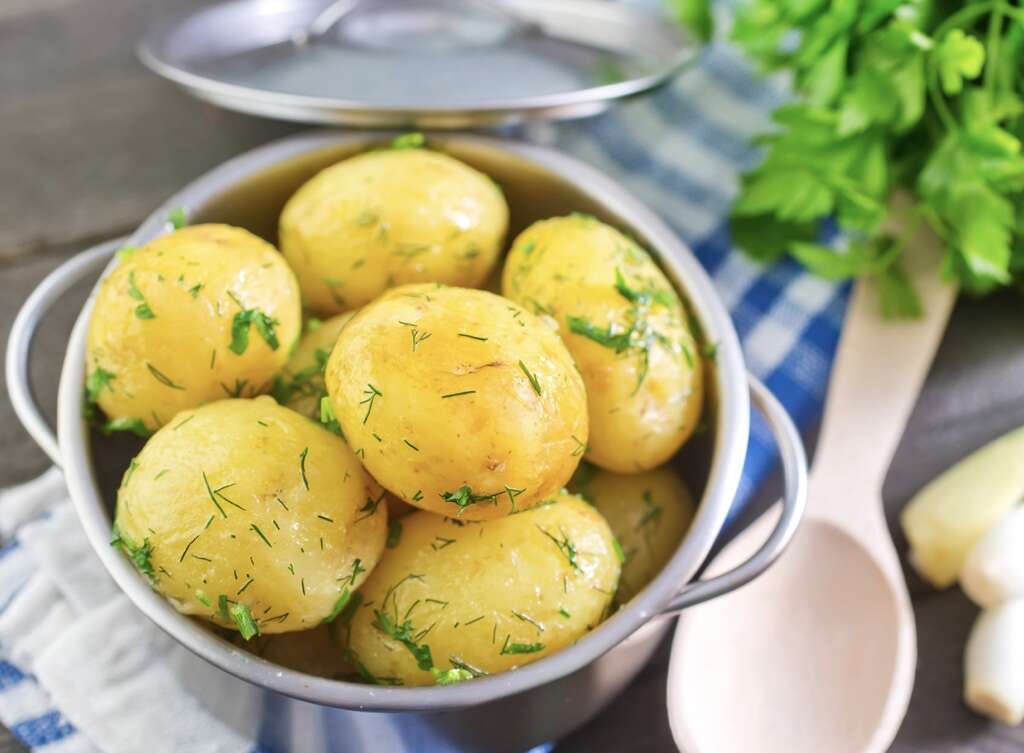 Related Articles