10 Constipation Symptoms
Article Sources
1. Constipation. Author: Marc D Basson, MD, Ph.D., MBA, FACS - https://emedicine.medscape.com/article/184704-overview#a5 Update on Rome IV Criteria for Colorectal Disorders: Implications for Clinical Practice. Author: Magnus Simren, Olafur S. Palsson, and William E. Whitehead - https://www.ncbi.nlm.nih.gov/pmc/articles/PMC5378729/
2. Bristol Stool Form Scale. Pediatric General Surgery. Stanford Medicine - https://pediatricsurgery.stanford.edu/Conditions/BowelManagement/bristol-stool-form-scale.html
Constipation can be described as having 3 or fewer bowel movements in a single week. Difficulty to pass stools is also a common description associated with constipation. This is a fairly common complaint worldwide, affecting over 15% of the entire US population1Constipation. Author: Marc D Basson, MD, Ph.D., MBA, FACS - https://emedicine.medscape.com/article/184704-overview#a5 Update on Rome IV Criteria for Colorectal Disorders: Implications for Clinical Practice. Author: Magnus Simren, Olafur S. Palsson, and William E. Whitehead - https://www.ncbi.nlm.nih.gov/pmc/articles/PMC5378729/. Constipation can be classified into acute or chronic, with the latter being described as having symptoms for more than 12 weeks within a year. Furthermore, it can be classified into primary constipation and secondary constipation as well.
Primary constipation is also known as functional or idiopathic constipation. It can occur without any apparent reason, and sometimes it can be associated with a slow-transit in a person's gastrointestinal tract. On the other hand, secondary constipation occurs when another condition causes the patient to be constipated. Inadequate fiber and/or fluid intake, lack of exercise, alcohol consumption, structural issues like hemorrhoids and anal fissures, systemic diseases like hypothyroidism, and some medications are common causes of secondary constipation.
1. Infrequent Bowel Movements
There is nothing like a "normal" bowel movement schedule. Every person is different, therefore, what might be considered normal by one person, could be abnormal for others. Nevertheless, some people may have a pattern that helps them recognize when something is wrong.
According to the Rome IV criteria2Bristol Stool Form Scale. Pediatric General Surgery. Stanford Medicine - https://pediatricsurgery.stanford.edu/Conditions/BowelManagement/bristol-stool-form-scale.html, which is a diagnostic manual for functional gastrointestinal disorders (FGID), in order to be classified as constipation, a person must have 3 or fewer bowel movements per week over the last 3 months. Regardless of the diagnostic guidelines, if you are experiencing symptoms of constipation, you should seek medical attention for a proper evaluation.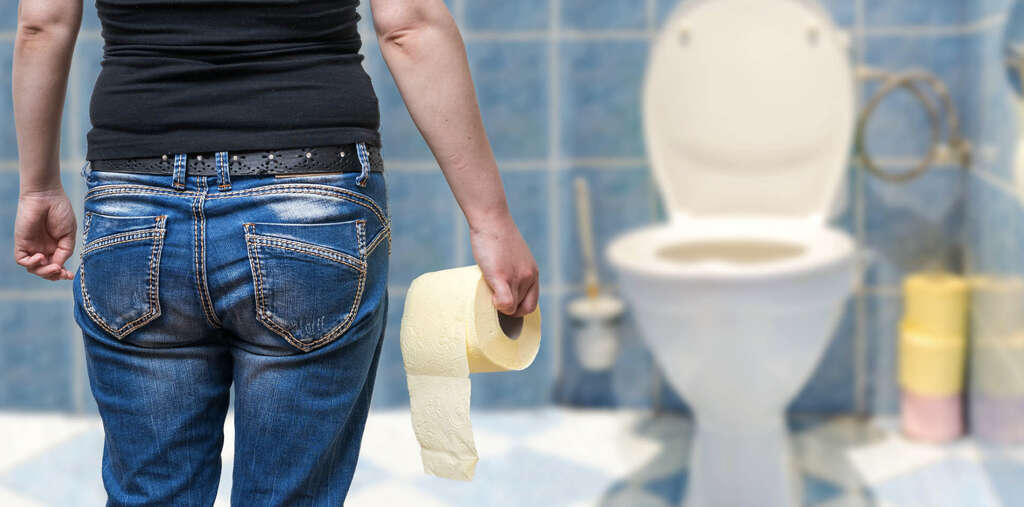 Related Articles