10 Xerostomia Symptoms
Article Sources
1. Agostini BA;Cericato GO;Silveira ERD;Nascimento GG;Costa FDS;Thomson WM;Demarco FF; 'How Common Is Dry Mouth? Systematic Review and Meta-Regression Analysis of Prevalence Estimates.' Brazilian Dental Journal, U.S. National Library of Medicine, pubmed.ncbi.nlm.nih.gov/30517485/
2. Commissioner, Office of the. 'Dry Mouth? Don't Delay Treatment.' U.S. Food and Drug Administration, FDA, www.fda.gov/consumers/consumer-updates/dry-mouth-dont-delay-treatment
3. 'Páginas Relacionadas.' The Digestive Process: Digestion Begins in the Mouth, https://myhealth.ucsd.edu/Spanish/RelatedItems/134,193
4. 'Dysgeusia.' McGovern School. Otorhinolaryngology - Head & Neck Surgery, https://med.uth.edu/orl/2021/01/26/dysgeusia/
5. 'Oral Candidiasis.' Michael Taylor. StatPearls /[Internet/], https://www.ncbi.nlm.nih.gov/books/NBK545282/
6. 'Update Knowledge Of Dry Mouth- A Guideline For Dentists.' Mohammed Alsakran Altamimi. African health sciences, https://www.ncbi.nlm.nih.gov/pmc/articles/PMC4209628/
Xerostomia, or dry mouth, is a condition affecting the production of saliva inside the mouth. It occurs when the salivary glands don't produce enough saliva. The result is a variety of symptoms involving the mouth, throat and tongue.
Although more prevalent in the elderly, xerostomia may affect anyone, and researchers estimate around 22 percent of people have experienced dry mouth.1Agostini BA;Cericato GO;Silveira ERD;Nascimento GG;Costa FDS;Thomson WM;Demarco FF; 'How Common Is Dry Mouth? Systematic Review and Meta-Regression Analysis of Prevalence Estimates.' Brazilian Dental Journal, U.S. National Library of Medicine, pubmed.ncbi.nlm.nih.gov/30517485/ Xerostomia symptoms vary from mild discomfort to more serious oral problems that can affect eating and impact everyday life. Knowing the signs of dry mouth and addressing the problem quickly may help prevent the development of further symptoms and more serious conditions.2Commissioner, Office of the. 'Dry Mouth? Don't Delay Treatment.' U.S. Food and Drug Administration, FDA, www.fda.gov/consumers/consumer-updates/dry-mouth-dont-delay-treatment
Dry or Sticky Feeling in the Mouth
Saliva is needed to keep the oral cavity moist. A person with xerostomia has a reduced amount of saliva produced, leading to a dry or parched mouth. This uncomfortable dryness is similar to how the mouth feels when thirsty.
Typically, this dryness is fairly mild and may be relieved by taking regular sips of water. In other cases, it may be more severe and may last for extended periods of time. In this instance, people should seek advice from a dental or medical practitioner to diagnose the cause of xerostomia and identify the best option to help relieve symptoms.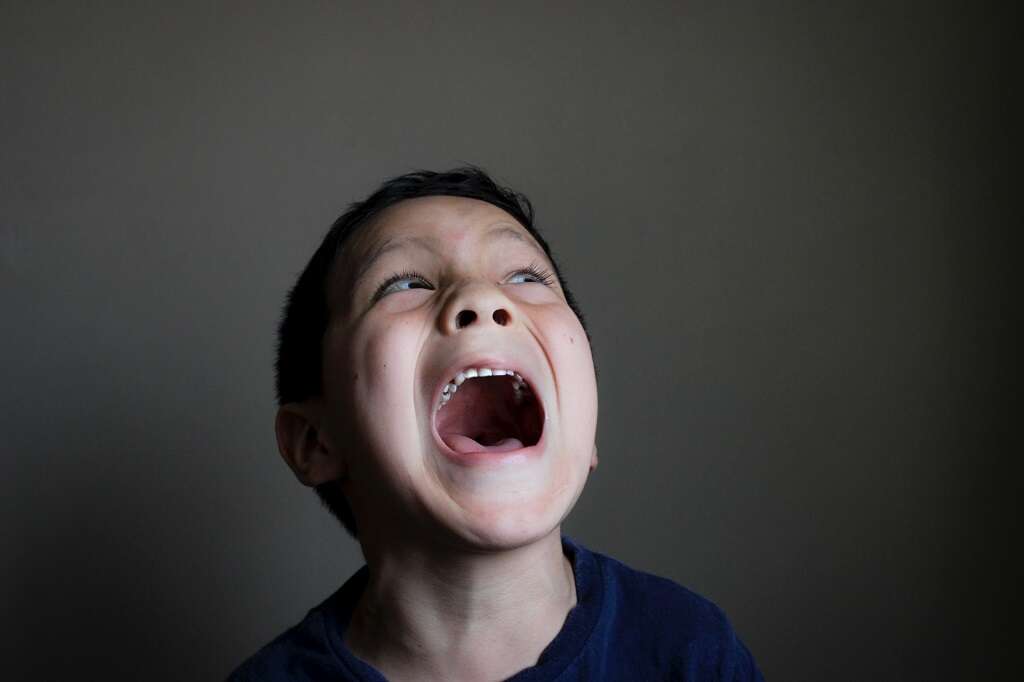 Related Articles