10 Dry Mouth Symptoms
Article Sources
1. 'Dry Mouth.' Mayo Clinic, Mayo Foundation for Medical Education and Research, 1 Feb. 2018, www.mayoclinic.org/diseases-conditions/dry-mouth/symptoms-causes/syc-20356048
2. 'Brushing Your Teeth.' Mouth Healthy TM, www.mouthhealthy.org/en/az-topics/b/brushing-your-teeth
3. 'Snoring: Causes, Treatment, Risks, Prevention.' Cleveland Clinic, my.clevelandclinic.org/health/diseases/15580-snoring
Dry mouth is something most people may experience upon waking up in the morning or after strenuous exercise. In most cases, it's inconsequential, but if it's a frequent occurrence, it could be a sign of other health issues that may need to be addressed.
Dry mouth, or xerostomia, develops when the salivary glands in the mouth don't make enough saliva.1'Dry Mouth.' Mayo Clinic, Mayo Foundation for Medical Education and Research, 1 Feb. 2018, www.mayoclinic.org/diseases-conditions/dry-mouth/symptoms-causes/syc-20356048 Other reasons the mouth becomes dry include not drinking enough fluids, sleeping with an open mouth, hot and dry weather or medication side effects. Here are some symptoms of a dry mouth.
Bad Breath
Bad breath, or halitosis, is one of the more annoying symptoms of a dry mouth. Normally, saliva washes away various cells, food particles and microbes that accumulate inside a person's mouth. Without saliva to remove them, these cells decompose, which leads to bad breath.
Most people think brushing their teeth is enough to fight bad breath. While regular tooth brushing helps, the decomposing cells tend to accumulate toward the back of the tongue where people don't normally brush. Using a tongue scraper, which can easily be found at a pharmacy, can remove the decomposing cells.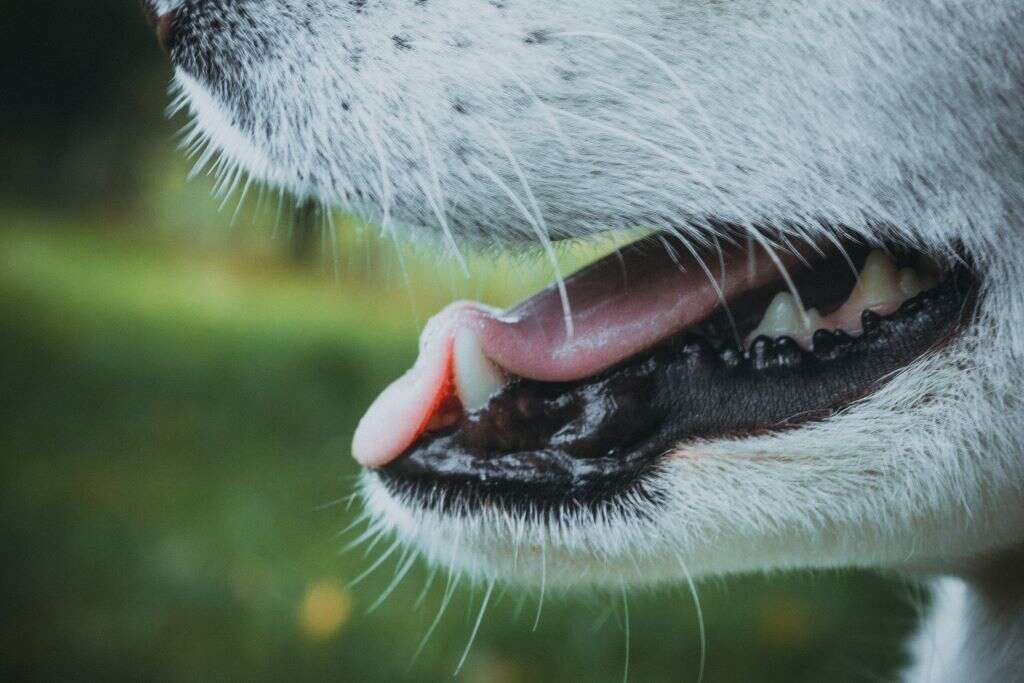 Related Articles