What Is Viral Encephalitis?
Our brains have excellent physical protection thanks to our thick skulls. In addition, they are protected from toxins, and many pathogens, by the blood brain barrier. This is a protective barrier that allows nutrients and oxygen in, while keeping unwanted elements out.
While the blood brain barrier is effective at keeping us safe most of the time, it is not completely impenetrable. Some pathogens will be able to make it through the barrier, including some viruses that can infect the brain. Infections of the brain can cause the brain itself to become inflamed in a potentially serious condition known as encephalitis.
1. Viral Encephalitis
As the name suggests, viral encephalitis is a disease that is caused by a viral infection. In this case, it is a viral infection of the brain. When the brain is infected, it can become inflamed, and this can lead to a number of unwelcome symptoms. However, some people with the condition will experience no conditions whatsoever.
When symptoms do show, the patient will feel as though they have a mild case of the flu, or similar. The severity of these symptoms can vary and some people will feel very ill indeed. Viral encephalitis can also cause some other, more severe symptoms, and in some cases, the disease can pose a very real threat to the patient's life.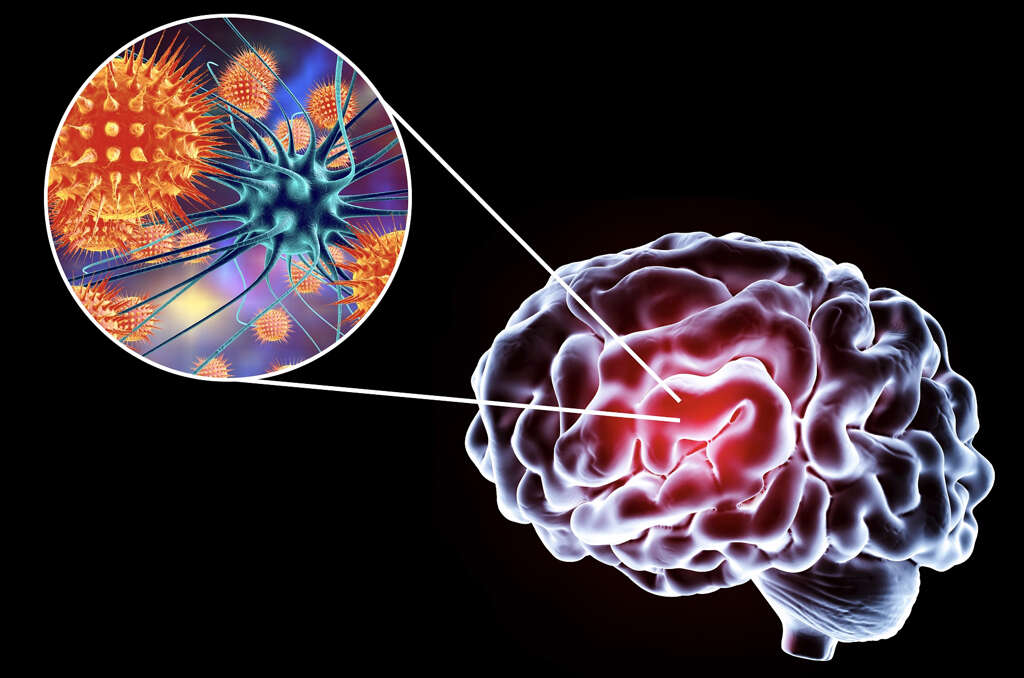 Related Articles