Symptom #2: White Patches
Sometimes, white patches on the tongue, gums, floor or roof of the mouth, the inside surface of the cheeks or any other parts of the mouth can be considered premalignant lesions of oral cancer. The condition, known as leukoplakia is usually caused by smoking or other irritants.
The thick, flat, white patches are normally painless, and can't be scrapped off. Other premalignant lesions can be red (erythroplakia), red and white (erythroleukoplakia), or verrucous (verrucous leukoplakia). However, not all cases of leukoplakia transform into cancer.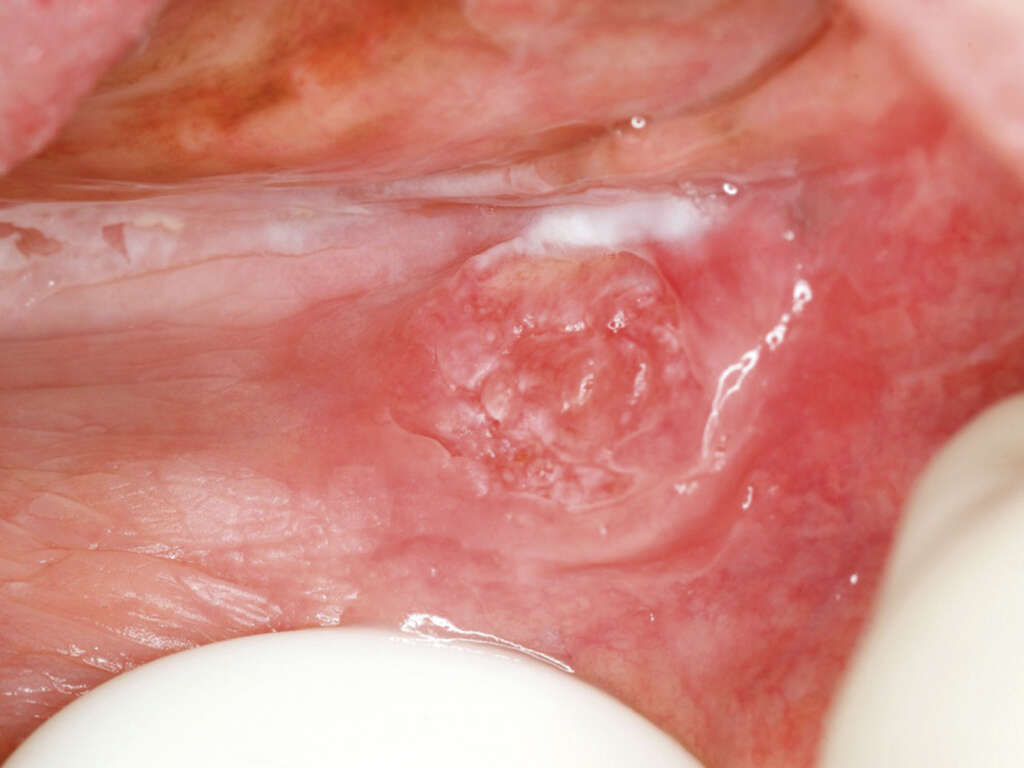 Related Articles