10 Symptoms of Gum Disease
Advertisement
Gum disease or periodontal disease is caused by bacteria that form plaque on the teeth. The early stage of gum disease is known as gingivitis. It then develops to become the more serious form, known as periodontitis. The risk factors of periodontal disease include positive family history, smoking, side effect of certain medications, diabetes, and human immunodeficiency virus (HIV) infection. The diagnosis can be achieved through examination of the gum tissue and radiographs to look for bone loss around the teeth.
The treatment of gum disease includes professional teeth cleaning to remove the dental plaque and continuous good oral hygiene (which includes daily teeth brushing and flossing). In 2015, it is estimated that about 538 million people were affected. In the United States, almost 50 percent of those age 30 or more are affected to some degree while as many as 70% over the age of 65 are affected. It is believed that males are more commonly affected than females as females have better oral hygiene.
Advertisement
Symptom #1: Receding Gums
Receding gums are often due to gum disease. It occurs when the gums are pulled back causing more exposure of the tooth. This can cause the affected tooth to look longer. The pulling back of gums opens up gaps or pockets between the teeth and gums, allowing bacteria to build up.
This may lead to the damage of bone structures and supporting tissue if it is left untreated. Exposure of tooth roots can also cause tooth sensitivity. Besides gum disease, receding gums can also be attributed to hormonal changes and insufficient dental care.
Advertisement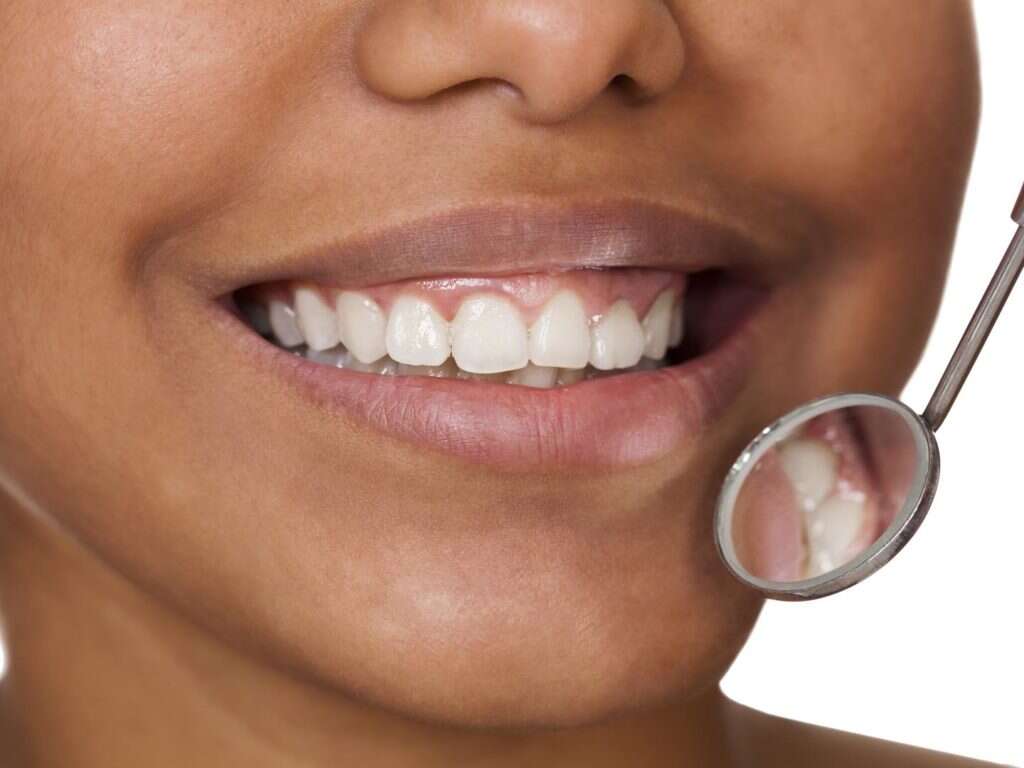 Advertisement