10 Health Benefits of Rhubarb
While rhubarb is generally considered a vegetable in most parts of the world, it is considered a fruit in the United States. This is because of the sour and fruity taste of its stalks, which is the part that is commonly eaten. Rhubarb is believed to have originated from the Asian regions of Siberia, Tibet, Mongolia, the Himalayas, and parts of China. However, today, it is cultivated in many parts of the world.
Cultivated rhubarb mostly has red stalks; however, varieties with pink or green stalks are also cultivated. Rhubarb stalks, also called sticks, are usually eaten raw in desserts. They may also be cooked in a number of ways including stewing, in baked products, and in pies. Rhubarb is also used to make jams, wines, and beers.
Besides its use for food, rhubarb has been used medicinally for centuries. This article looks at 10 health benefits of rhubarb.
Rhubarb Benefit #1: Enhances Blood Circulation
Healthy blood circulation is essential for good overall health and well-being. It ensures that tissues and organs get enough oxygen, macronutrients, and micronutrients that are essential for energy production and physical and mental activity.
To improve and maintain good blood circulation, you need a regular intake of iron and copper. Iron is essential for the production of red blood cells and the oxygen-transporting compound called hemoglobin. Its deficiency leads to iron-deficiency anemia and the accompanying symptoms like general body weakness and shortness of breath. Note that healthy blood circulation leads to a healthy heart, a healthy brain, and a properly functioning body. Foods like rhubarb provide significant support toward achieving healthy blood circulation.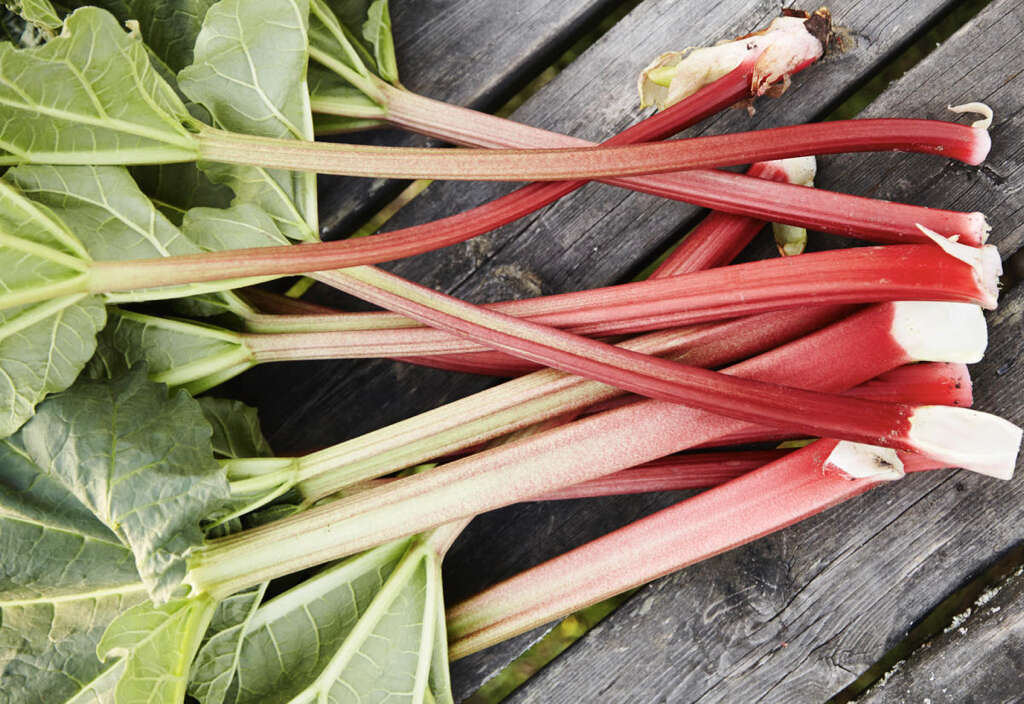 Related Articles