10 Health Benefits of Camu Camu
Camu Camu is a sour berry that is similarly colored to cherry. Its scientific name is Myrciaria dubia. It is native to the Amazon rainforest and due to its many health benefits it has been gaining in popularity all around the world. A fresh Camu Camu berry is rather tart in flavor, therefore Camu Camu is more likely found in the form of powders, pills, or as a juice.
Camu Camu has small flowers with waxy white petals and a sweet-swelling aroma. Currently, over harvesting of wild Camu Camu threatens to make it an endangered species.
Camu Camu has different kinds of nutrients in very high levels, including vitamin C. Here are 10 health benefits of Camu Camu.
Health Benefit #1: High Vitamin C Levels
Camu Camu is very rich in Vitamin C, which plays an important part in many functions in the body, one of them being the strengthening of our immune system. Vitamin C is also very important for the formation of collagen, which is a protein that helps to support our skin, our bones, and our muscles.
Camu Camu also protects our cells from unstable molecules, which are known as free radicals. Free radicals can be formed due to a poor diet, stress, or exposure to pollution. However, too many free radicals in our body have been linked to conditions such as diabetes, heart disease, and cancer. Vitamin C can help to prevent oxidative stress.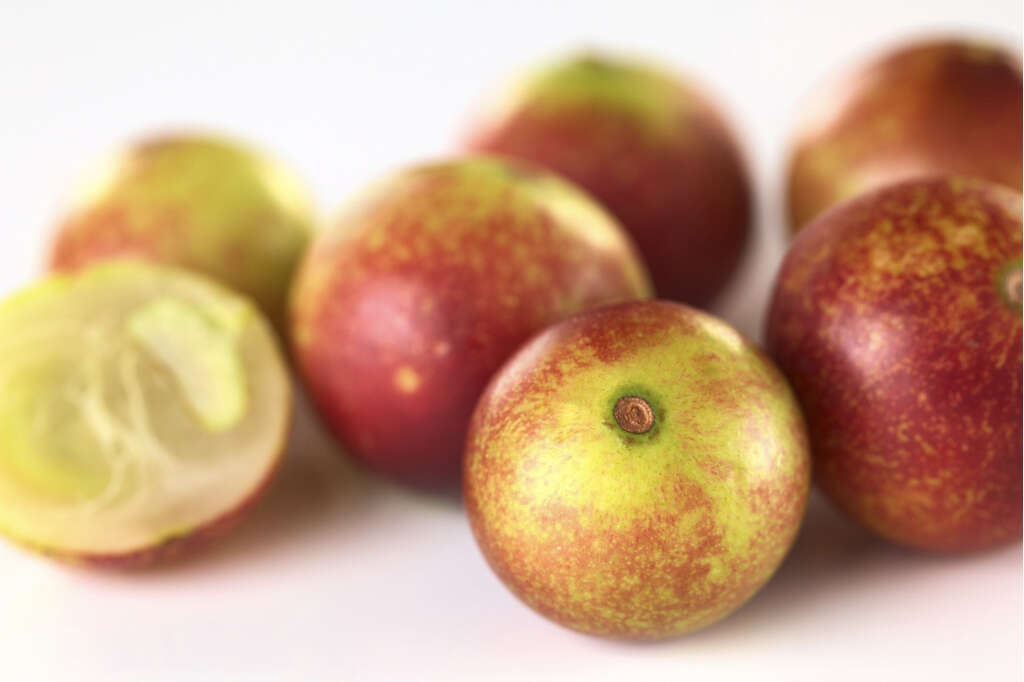 Related Articles