The papaya, also referred to as pawpaw by those in tropical regions in which it grows, is a delicious fruit that's known for its creamy texture and its sweet, bright orange flesh. The papaya is also known for the numerous health benefits that one can experience when eating the fruit on a regular basis.
Papaya has been attributed to helping people manage their weight, enhance the health of their skin and their hearts, and to boost the immune system – among other things. One would think that these benefits would all be the result of some unpleasant tasting medication, but no! Papaya is one of the sweetest and most delicious fruits around.
You can find papayas in your grocery store for most of the year, imported from various areas. It's best to get your papaya during their peak season, which is early summer and fall, because they will be richer in flavor and nutrition. Today we're going to outline some of the most prominent health benefits that you can expect to see if you're consuming papaya on a regular basis.
Papaya Benefit #1: Enhances Digestion
Folk medicine in the regions where papaya grows often use it as a digestive aid. The soft, creamy texture of the fruit makes it ideal for consumption if a person has an upset stomach and can be a great way to deliver nutrition to someone who is sick.
Not only that, but the papaya contains a unique enzyme known as papain. This is an impressive enzyme in regard to digestion. It helps the body break down proteins and also helps to detoxify the digestive tract and remove any digestive residue.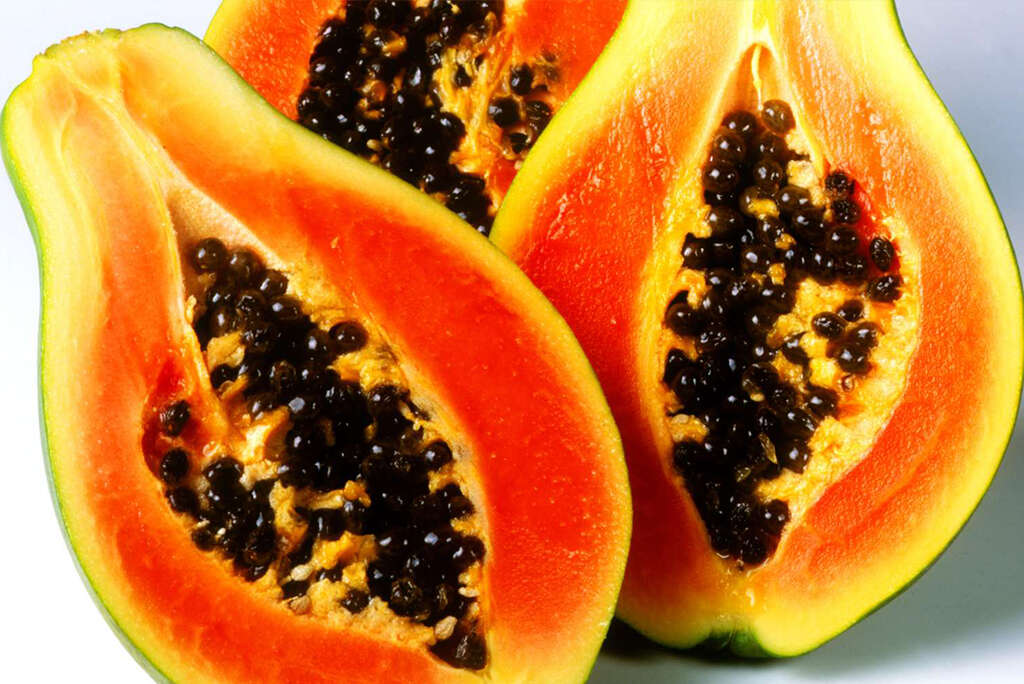 Related Articles