Cysticercosis is a parasitic infection that can develop into a more serious condition for humans. Although this infection is becoming increasingly common, it can be difficult to diagnose due to the length of time it takes to show symptoms.
The risk of exposure to this parasite can be reduced by taking certain precautions, though some populations are more susceptible due to an increased chance of exposure. Prompt diagnosis leads to the increased availability of treatment options.
1. What Is Cysticercosis?
A Taenia solium pork tapeworm that is still in the larval state is called a cysticercus. When an individual ingests tapeworm eggs that later hatch into larva, an infection can occur in the intestinal tract or other parts of the body, such as the brain.
A cysticercus infection that occurs in tissues of the body outside of the digestive tract is called cysticercosis. Cysticercosis found in the brain is referred to as neurocysticercosis, though the infection can be present anywhere throughout the body, including muscle tissues.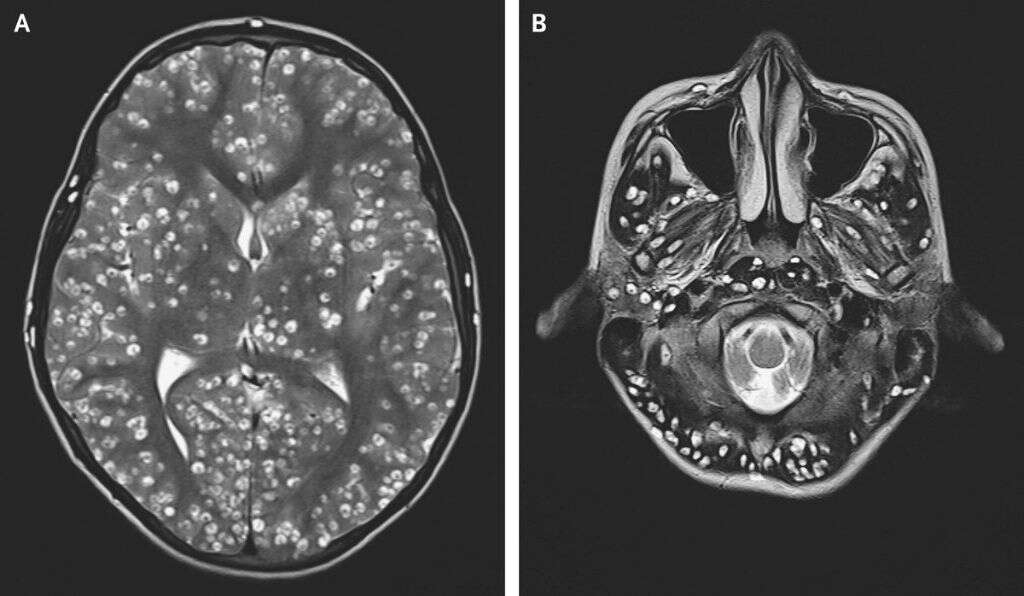 Related Articles