10 Vitamin D3 Deficiency Symptoms
Vitamin D is an essential nutrient for the body. Vitamin D is one of the most common deficiencies in adults. If you are vegan, elderly, overweight, avoid sunlight, or have darker skin, you are at increased risk of a vitamin D deficiency. Vitamin D is unique, because not only does every cell in the body have a receptor for it, it is also produced by the body in response to sunlight. Thus, the more sun you receive, the more vitamin D your body will produce.
Vitamin D is also in many dietary sources. These sources include fatty fish, eggs, cheese, and fortified products such as milk, orange juice, and some cereals. The daily recommended amount of vitamin D is 600 IU a day. However, some health professionals recommend more.
Since vitamin D deficiency is so common, let's go over some of the signs and symptoms of a deficiency.
Symptom #1: Getting Sick or Infected Often
One of the benefits of vitamin D is to help keep our immune systems strong. A stronger immune system helps the body fight off viruses and bacteria that harm our bodies and cause illnesses. Vitamin D directly communicates with the cells that fight infections. Thus, if you find yourself always fighting a cold, you may be suffering from a vitamin D deficiency.
In fact, numerous studies have shown a connection between vitamin D deficiency and illness. It has also been found that taking high doses of a vitamin D supplement has helped reduce the risk of respiratory tract infections.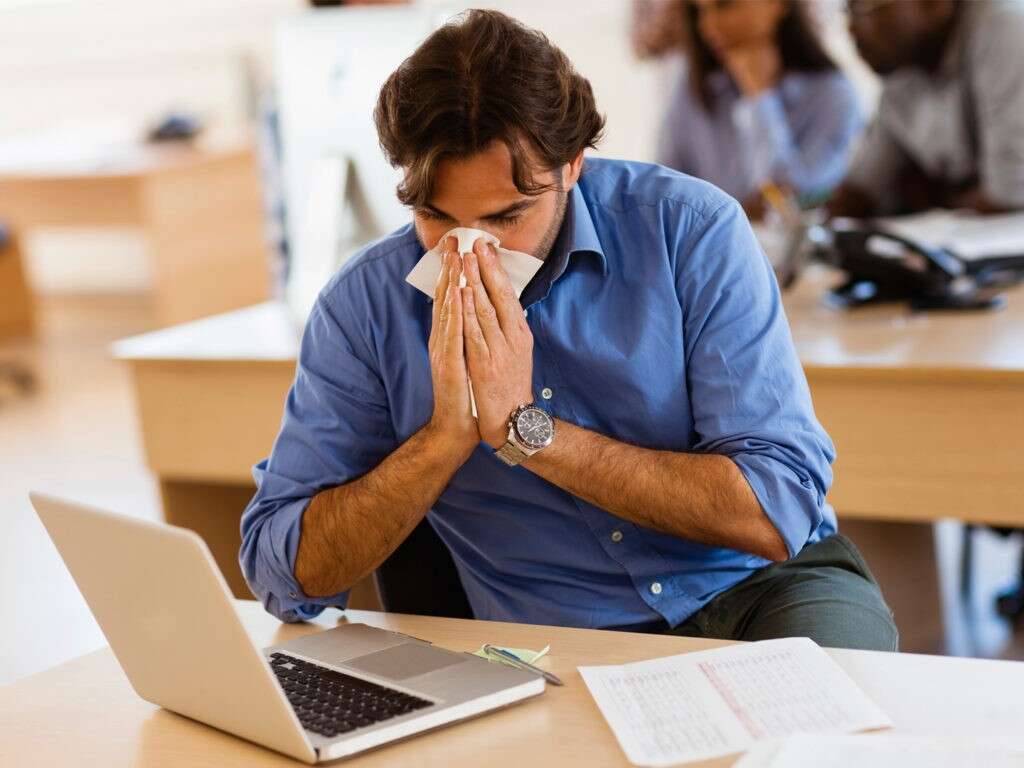 Related Articles