10 Health Benefits of Mangosteen
Mangosteen, whose scientific name is Garcinia mangostana, is a little-known fruit native to Southeast Asia but also grown in other tropical parts of the world. The fruit is also called purple mangosteen due to the rind color of the ripe fruit. Inwardly, mangosteen has white flesh arranged in distinct segments that are somehow similar to those in an orange.
Mangosteen is rich in vitamins, minerals, and antioxidants, a combination that make it a great addition to the arsenal of anybody seeking to improve their health. Some of the most abundant nutrients in mangosteen include fiber, potassium, magnesium, calcium, and iron, and vitamins A, B6, B12, C, and D.
Here are the top 10 health benefits of mangosteen.
Health Benefit #1: Antioxidants
The mangosteen fruit has powerful antioxidant characteristics. During normal biological processes, the body produces many by-products, some of which are reactive oxygen elements known as free radicals. Ideally, these free radicals are removed from the body by what are referred to as free radical scavengers.
But, if the free radicals persist, they cause destruction of various cell components and contribute to the development of various diseases and disorders. Mangosteen has antioxidant activity that is attributed to two chemical compounds, namely alpha and gamma. The structure of these compounds includes multiple phenolic groups that help in antioxidant activity. Because of these antioxidant properties, mangosteen can offer great help in keeping many chronic diseases at bay.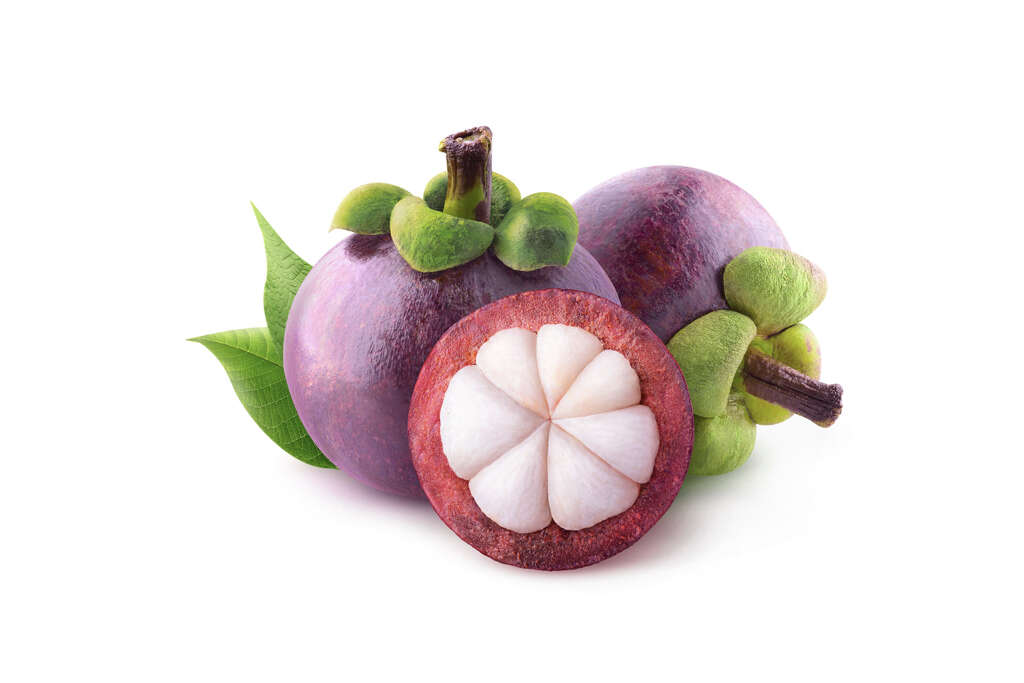 Related Articles