10 Zinc Deficiency Symptoms
Advertisement
Zinc deficiency occurs when the amount of zinc in the body is insufficient to meet its functional needs. Zinc is vital for the proper functioning of the skin, brain, central nervous system, immune system, gastrointestinal tract, musculoskeletal system, reproductive system, and more. Zinc deficiency occurs when there is reduced dietary intake, increased loss of zinc, inadequate absorption, or increased utilization.
The most common cause of zinc deficiency is inadequate dietary intake. The recommended dietary allowance is 8mg per day for females and 11mg per day for males. Zinc is a crucial element for the basic functioning of the human body as it plays many roles in numerous biochemical pathways.
The highest concentration of dietary zinc can be found in meat, oysters, beans, and nuts. Zinc deficiency has been estimated to affect as many as 2 billion individuals globally.
Advertisement
Symptom #1: Acne
Acne is a skin condition where the hair follicles may be clogged with oil and dead skin cells, resulting in pimples, whiteheads, blackheads, oily skin, and possible scarring. Acne usually affects those areas of the body that have a high number of oil glands such as the chest, back, and face. Acne is a debilitating condition which can result in reduced self-esteem, depression, and even suicidal ideation.
In 80 percent of the cases, genetics have been thought to be the primary cause. While there is no clear role, recommendations have been made to avoid smoking, increase hygiene, reduce exposure to sunlight, and make dietary changes. Some experts have proposed that topical and oral zinc preparations are effective treatments. Zinc deficiency may manifest as acne.
Advertisement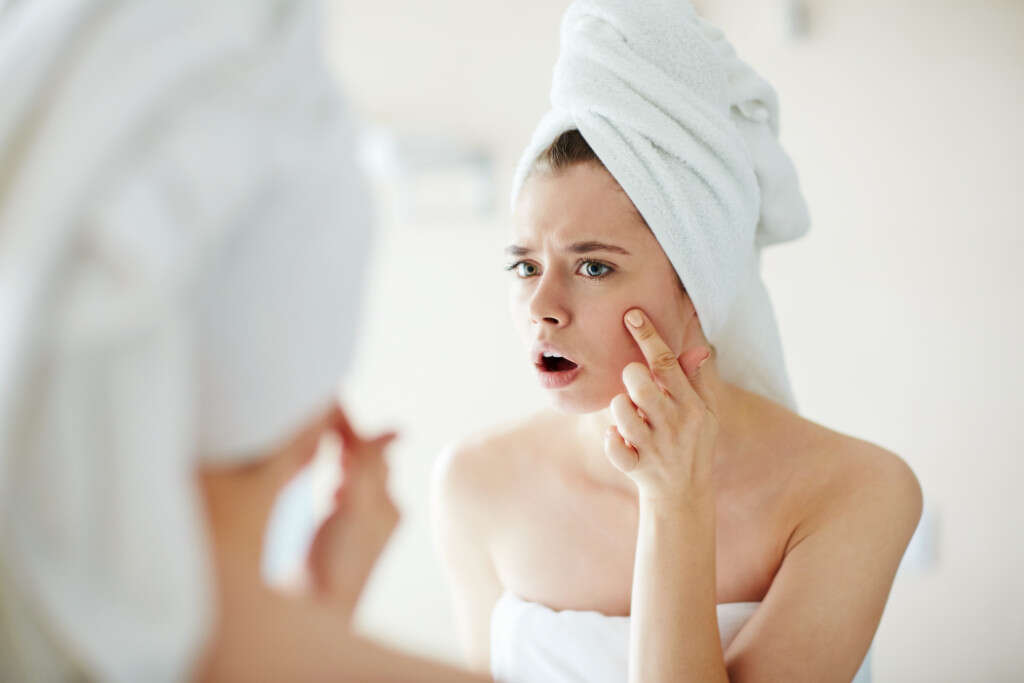 Advertisement