Kissing disease is another name for mononucleosis, a contagious viral infection. The condition is very common, especially among young adults and teens. By the time people reach adulthood, they are less likely to get it because they have already built up the antibodies needed to prevent infection.
Mono spreads easily through the exchange of bodily fluid. The illness is often referred to as kissing disease because it is frequently passed from person to person through kissing, though there are other means of transmission.
1. Causes
Mononucleosis's most common cause is the Epstein-Barr virus. This pathogen is highly prevalent around the world, infecting up to 90% of the population, though most never realize they have it.1Balfour Jr., Henry et al. Infectious mononucleosis. Clinical Translational Immunology vol. 4,2 (2015): e33. doi: 10.1038/cti.2015.1 It causes a number of illnesses, including viral meningitis. Exposure to this virus is high, and most people will have contracted it at some point in their lives.
Though EBV is frequently the source for infectious mono, there are other potential causes for the illness. Several viral infections can lead to mononucleosis, including the hepatitis viruses, cytomegalovirus and rubella. A parasite called toxoplasma, which spreads through food, can also cause the illness.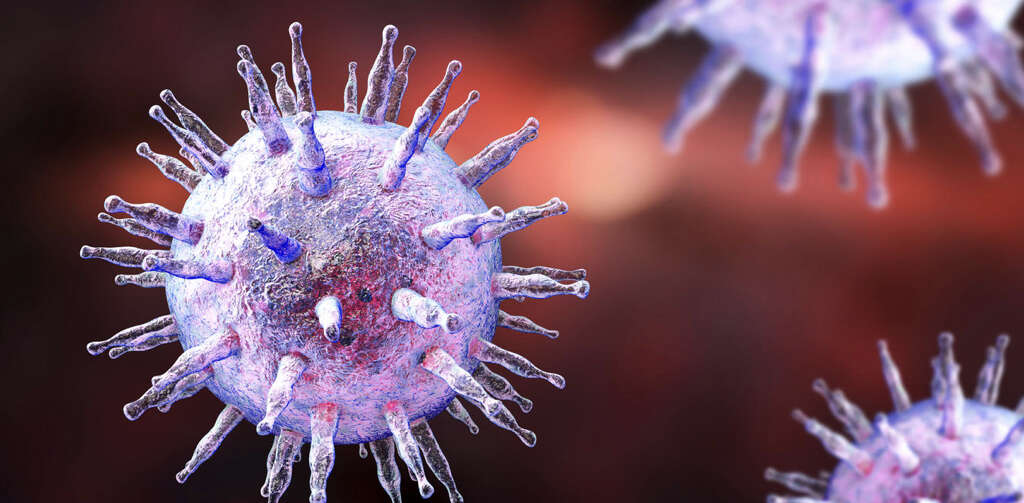 Related Articles