What Is Hand, Foot, and Mouth Disease?
Some diseases are more common than others are. How common they are depends on a number of factors, such as how common the offending pathogen is, and how easily it is transmitted from person to person. It is fortunate that those that are common are also those that are unlikely to do us serious harm.
Hand, foot, and mouth disease is one of those that will only cause a mild illness at worst in most cases. It can be very uncomfortable, but it is usually a case of just caring for the patient for a week or so before it passes.
1. Overview
Hand, foot, and mouth disease is a fairly common disease that is also fairly mild. Adults can catch the disease but it is usually found in young children, especially those under 5 years old. It is a viral infection and a handful of different viruses are responsible for the disease. It is nothing to be concerned about in the majority of cases.
Although it is usually not dangerous it can still be quite uncomfortable for the patient, especially where young children are concerned. This is because of the disease's main characteristic of causing a rash and/or blisters on the buttocks, legs, feet, and hands.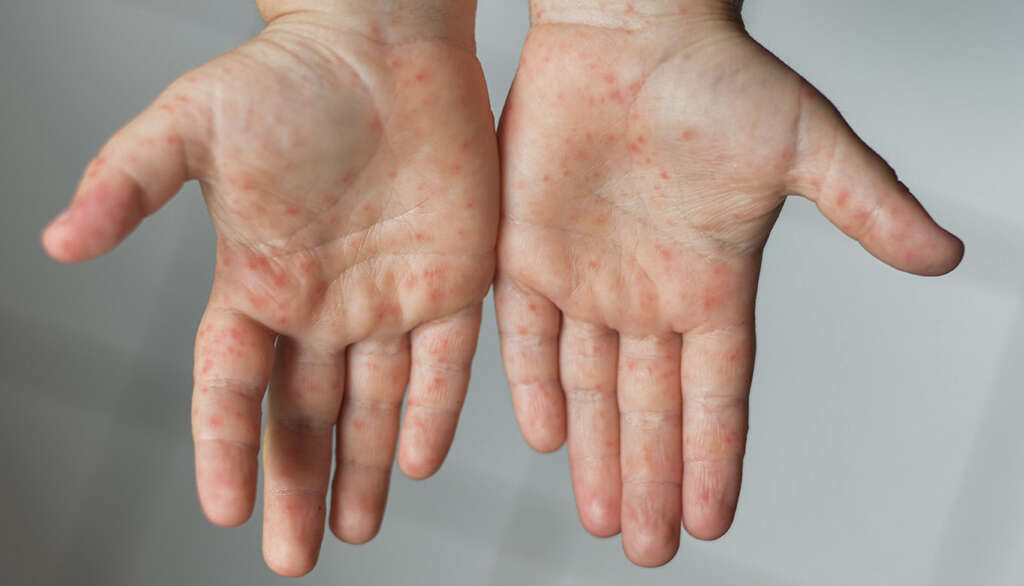 Related Articles