10 Hand, Foot and Mouth Disease Symptoms
Hand, foot, and mouth disease, also referred to as HFAM disease, or HFMD, is a condition that generally occurs in young children. The condition is usually not too serious and can be spread from child to child via a virus. The most common type of virus known to cause HFMD is known as a coxsackievirus. Unfortunately, there isn't any specific cure for HFMD. If it is a result of contracting a coxsackievirus then the condition will usually disappear after the disease runs its course, which can be anywhere from 7 to 10 days. If the condition is not caused by a coxsackievirus then it will usually go away on its own in a similar amount of time. If it doesn't, seek medical attention.
One of the best ways to deal with HFMD is to prevent you or your child from getting it in the first place. This means washing hands frequently and avoiding being intimate (hugging or close contact) with anyone who is infected with the disease. HFMD is known for causing a number of symptoms, ranging from fever to lack of appetite to changes in mood. It generally doesn't require significant treatment; however, it can be known for causing sores in the mouth. If these sores persist for a long time and prevent your child from being able to drink fluids, you should contact your doctor.
There are also some complications that can arise if your child develops a related illness known as herpangina, which can lead to more serious problems like seizures. If you think that you or your child are suffering from HFMD then you might want to consider reading this list of common symptoms. Afterward, if you think that you've ascertained what problem you have, you can go to a doctor for a proper diagnosis.
Symptom #1: Fever
Many people who suffer from HFMD notice that they develop a fever. In fact, a fever is usually the first indicative sign that people are struggling with hand, foot, and mouth disease, especially when the condition is caused by the contraction of a coxsackievirus.
A fever is the body's natural response to a foreign invader or pathogen, such as a virus. By raising the temperature of the body, it becomes more difficult for viruses and other foreign bodies to survive. This makes it easier for the immune system to tackle the illness.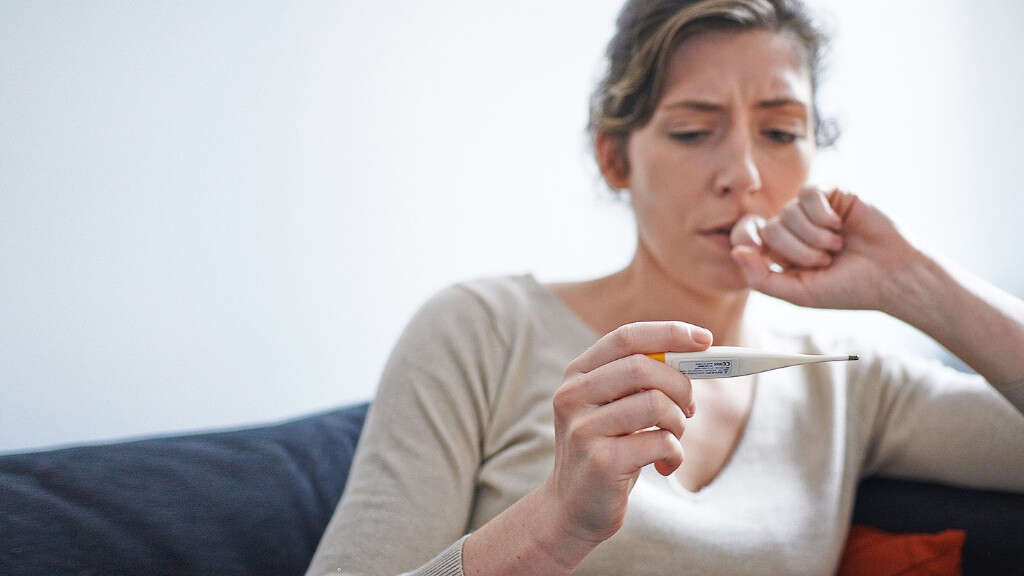 Related Articles