Croup is a medical condition that typically impacts the respiratory system. It is signified by the narrowing of the airways, creating a difficulty breathing and bark-like cough. Though it is predominantly an ailment that develops in children, there are instances where an adult has been diagnosed with croup. Adults are less likely to develop croup because the respiratory system strengthens as a person gets older. Children or individuals with weakened immune systems have respiratory systems that are more susceptible to inflammation that leads to croup.
Cases of croup in adults are so rare that there have only been a few dozen cases around the world over the last few years. Still, it is important to recognize the signs of this ailment in order to spot it early and undergo the most helpful treatment.
1. How Does Croup Develop in Adults?
Croup is the result of one of several viruses. The most common viruses responsible for croup are the influenza virus and parainfluenza virus 1. These viruses tend to be the easiest to contract in the colder months when people spend more time indoors, which can put them in close contact with other people. These viruses are typically spread through fluids in the mouth and are easy to be exposed to when an infected person coughs or sneezes near you in an enclosed area. The virus will then settle in the respiratory system, where it may develop into croup.
There are several other viruses and conditions that might cause croup. Inflammation in the upper parts of the respiratory system can occur due to effects from the measles virus or a common cold. Allergic reactions and chronic acid reflux have also been reported as conditions that can lead to croup in children and adults.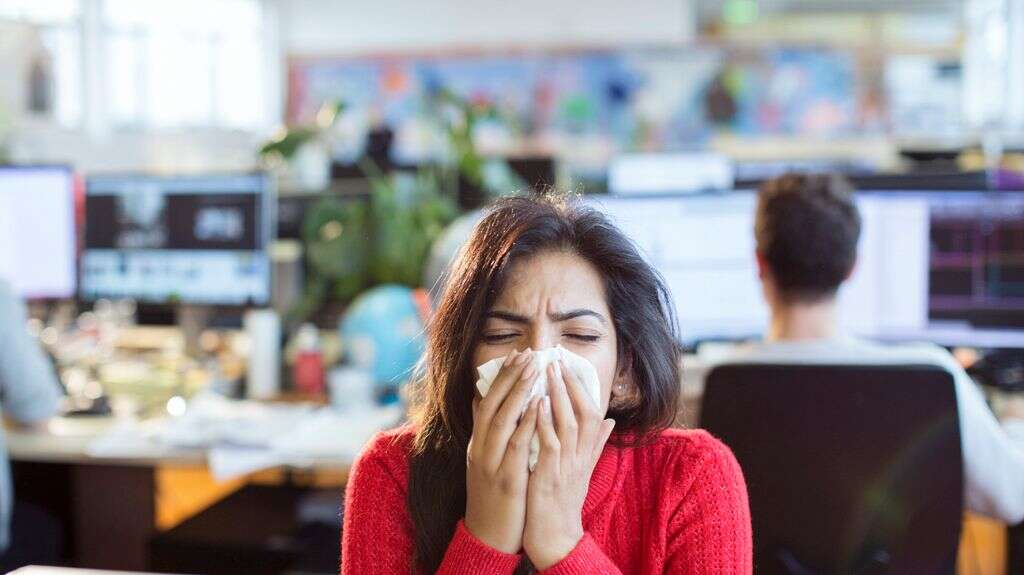 Related Articles