10 Home Remedies for Toothaches
Advertisement
Toothaches cause a lot of suffering to millions of people. Most cases of dental pain are caused by cavities, cracked teeth, loose filling or abscess. The pain ranges in severity from mild to severe or extreme.
Toothache is probably the most common reason for people to visit dentists. In fact, a large proportion of the population only visits the dentist when they get serious toothache pain. But before visiting the dentist, many people try out different home remedies to get rid of the pain. Depending on the cause of the toothache pain, home remedies can give temporally or long lasting relief. If you have a toothache, you can try to stop it using one or more of the following 10 home remedies for toothaches. If, however, your toothache pain lasts for more than a few days, it is better to visit a dentist for diagnosis and treatment.
Advertisement
Toothache Home Remedy #1: Salt Water
Salt water is a first line remedy for many issues including toothache pain and sore throat. Swishing concentrated salty water in the mouth works in several ways: it helps dislodge food particles trapped in cavities and between teeth; it pulls out water from inflamed gums, thereby reducing the inflammation, and it causes dehydration which reduces swelling. Dehydration can also affect the bacteria causing the painful infection and lead to their death.
To use salt water for toothaches, add one teaspoon of salt into a glass of warm water and stir until dissolved. Swish the solution in the mouth for 15-20 seconds before spitting it out. Repeat as needed.
Advertisement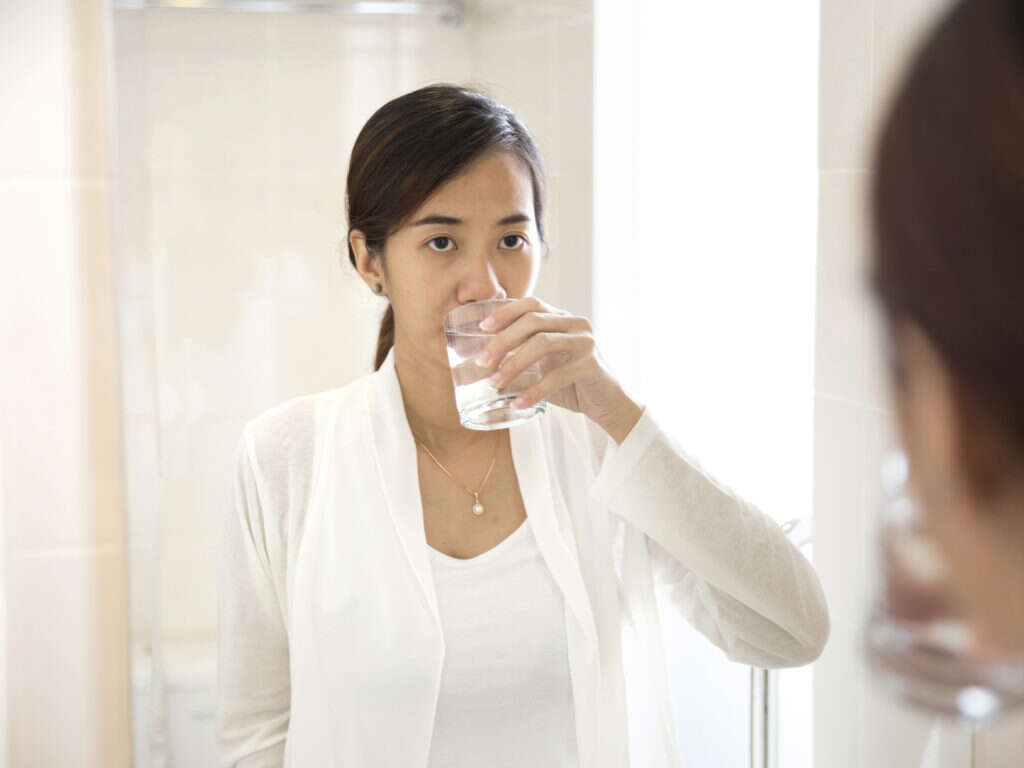 Advertisement