10 Foods To Avoid With Braces
Advertisement
Whether or not you like braces, they are likely to be very beneficial for you in the long term. They help to straighten your teeth and jaw, meaning you have a healthy bite and beautiful smile well into your adult life. They do need to be treated responsibly, though, and this includes avoiding certain types of food.
Food can easily get caught up in the retaining pads and wires of braces. This can potentially lead to damage to the braces meaning you need to get them refitted. Trapped food can also encourage plaque, promoting the decay of your teeth. Here's a look at some of the foods that you should avoid eating when you are wearing braces.
Advertisement
Food To Avoid With Braces #1: Gum
Gum is sticky. That much does not need to be explained further. This stickiness makes it a potential nightmare where braces are concerned. Its softness also makes it easier for it to get in between the retainer pads and caught up in the wires. Removing it can be quite a task.
If you do still insist on chewing gum with braces, at least choose a low-sugar variety. This will help decrease the buildup of plaque should some get caught up in your braces. Also, if you do chew gum, please dispose of it properly. Other people do not deserve to have your gum stuck to their clothing.
Advertisement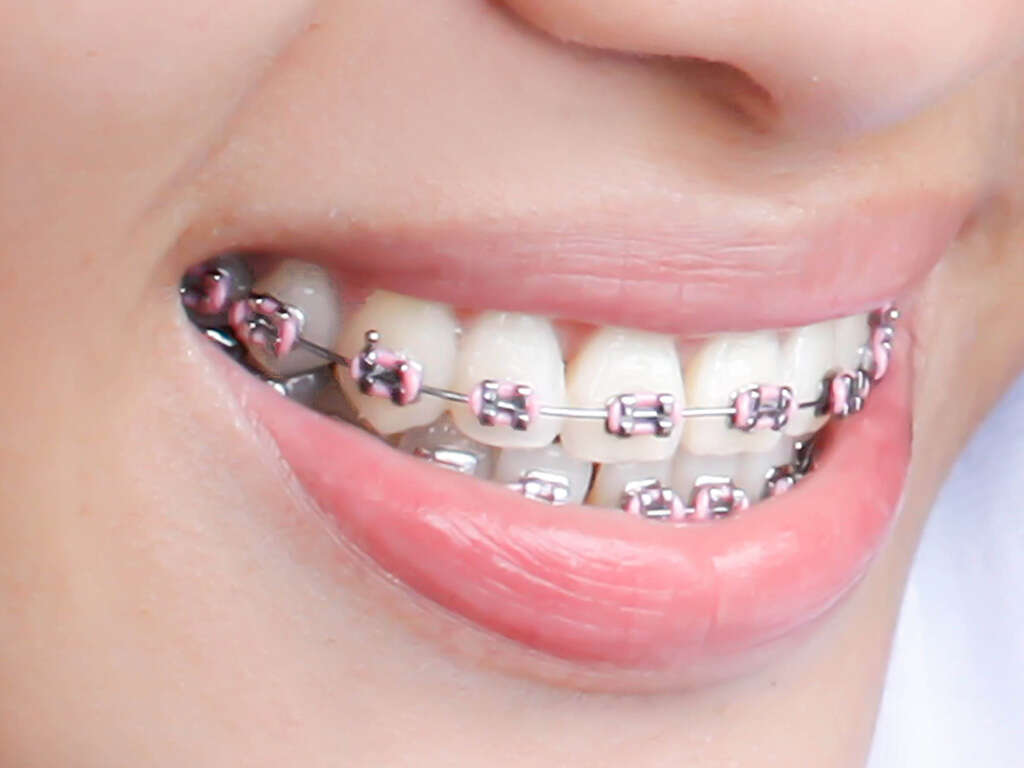 Advertisement