Health Benefits of Inversion Tables
Article Sources
1. Laskowski E. 'Does inversion therapy relieve back pain? Is it safe?' Mayo Clinic, https://www.mayoclinic.org/diseases-conditions/back-pain/expert-answers/inversion-therapy/faq-20057951
2. Bodepudi H. 'Can Inversion Tables Really Relieve Back Pain?' Cleveland Clinic, [www.health.clevelandclinic.org/can-inversion-tables-really-relieve-back-pain.](http://www.health.clevelandclinic.org/can-inversion-tables-really-relieve-back-pain.)
3. Vernon H; Meschino J; Naiman J. 'Inversion therapy: a study of physiological effects.' The Journal of the Canadian Chiropractic Association. 1985 www.ncbi.nlm.nih.gov/pmc/articles/PMC2484360
Inversion devices that produce spinal traction have been used for hundreds of years, and many of the devices throughout the centuries have been uncomfortable and dangerous. The advent of the inversion table has made spine lengthening and other health benefits more accessible, and these devices are safer to use the way they are designed nowadays.
The benefits of inversion tables have been debated because research into their effectiveness is limited. However, one small study that tested the benefits of inversion tables suggested that significant changes in spinal alignment and physical capability are possible with their use.3Vernon H; Meschino J; Naiman J. 'Inversion therapy: a study of physiological effects.' The Journal of the Canadian Chiropractic Association. 1985 www.ncbi.nlm.nih.gov/pmc/articles/PMC2484360
What Is Inversion Therapy?
Inversion therapy, regardless of how it's achieved, is the process of producing therapeutic benefits by positioning the body in a head-down position while supporting it at an angle or completely upside down.2Bodepudi H. 'Can Inversion Tables Really Relieve Back Pain?' Cleveland Clinic, www.health.clevelandclinic.org/can-inversion-tables-really-relieve-back-pain. The expected result is stretching of the spine to alleviate pain caused by the compression effect of upright gravity.
The head-down position must involve the entire trunk for it to be effective. The inversion table makes this procedure safer and more comfortable, and its unique support system along the back may reduce adverse effects. These tables come in various shapes and configurations to accommodate individuals' needs.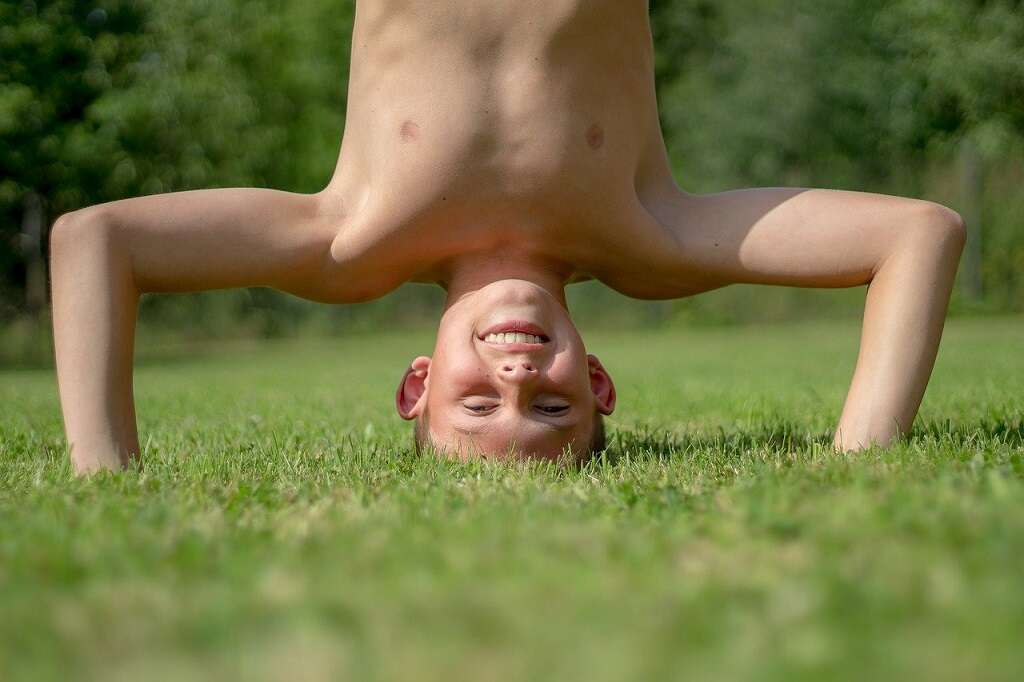 Related Articles