10 Symptoms of Gluten Intolerance
While most people are able to eat without experiencing any problems, not all people are so fortunate. Some people need to avoid certain types of food. For example, gluten is a protein that is quite common but can cause a bad reaction in some people 1.
Gluten is mostly found in wheat, so people with gluten intolerance need to avoid foods like bread and cakes. The reaction can be mild but can also be uncomfortable and even debilitating. Nevertheless, with a correct diagnosis, patients can plan gluten-free diets, which should hopefully prevent the symptoms.
Symptom #1: Bloating
Most people will eat too much from time to time, and bloating may result. A full stomach makes people feel bloated, and the production of gases from digestion will add to the bloating. Bloating is not always a result of eating too much, though. It can also be caused by gluten intolerance.
Keeping a food diary can help identify the foods that trigger such problems, whether it is gluten or anything else.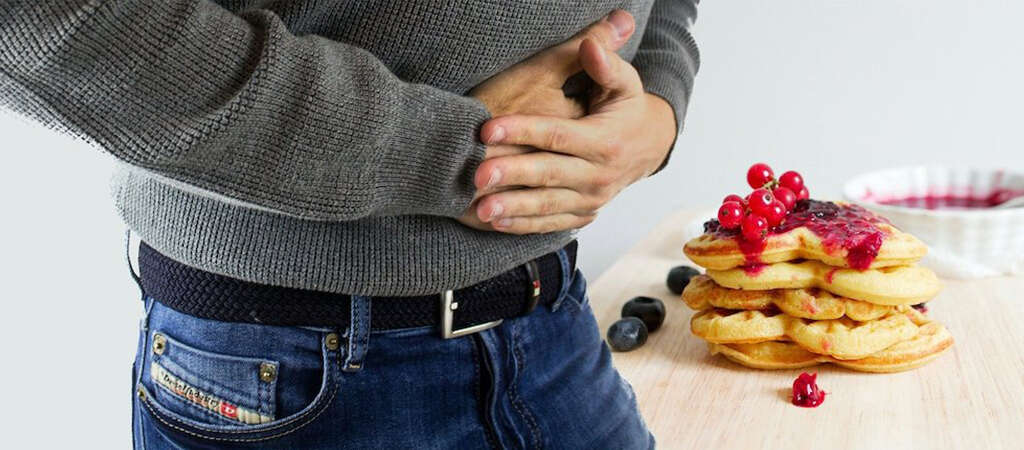 https://www.livescience.com/53265-what-is-gluten.html ↩