10 Foods High In Magnesium
Advertisement
Magnesium is a mineral used by every cell to function and is involved in more than 600 chemical reactions. Nevertheless, on average, Americans consume barely 50% of the recommended daily allowance (RDA) for magnesium. Roughly three quarters of the US population eat a magnesium deficient diet. The current RDA for magnesium is between 300 and 400 mg per day. However, most American women only get 175 to 225 mg while men are getting 220 to 260 mg.
Magnesium supplementation should not exceed more than 350 mg per day for adults because supplemental magnesium cannot be tolerated by our bodies as well as the magnesium found directly in food. In addition to unhealthy eating habits, the problem is worsened by industrial processing, which removes magnesium from grains, sugar, and oil. Unfortunately, this leads us the current state of magnesium deficiency in the nation. Therefore, it is important to know what to eat to get as much magnesium back into our diets as possible.
Advertisement
Foods High In Magnesium #1: Cashews
One great source of magnesium are cashews. 100 grams have 292 mg of magnesium. Unless you are allergic to tree nuts, adding cashews to your diet will provide you with calcium, copper, magnesium, iron, phosphorus, potassium, and selenium.
One benefit of cashews is improved bone health. The calcium, magnesium, and potassium together protect against bone demineralization. In addition to bones, the nuts promote skin health. Cashews are high in copper, which helps with the production of melanin, skin and hair pigment, as well as the formation of collagen, which supports skin's elasticity and defenses against aging.
Advertisement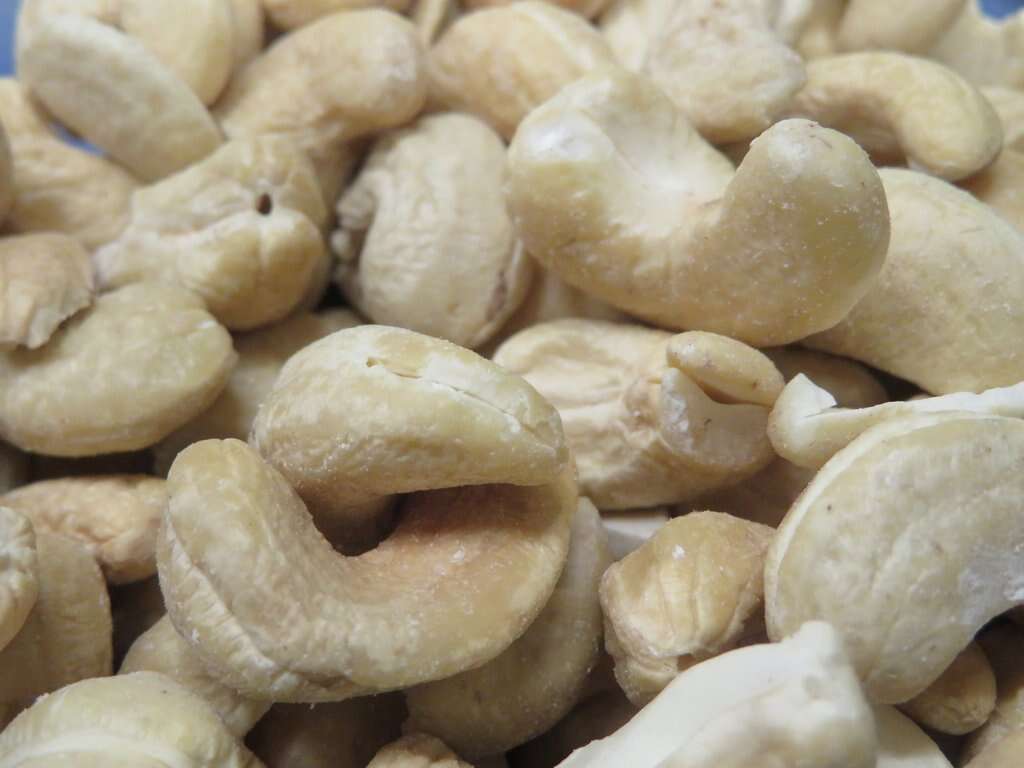 Advertisement