10 Causes of Upper Back Pain
Advertisement
Eighty percent of American people suffer from back pain at some point in their lives. In most cases the pain affects the lower back and the neck. However, this does not exclude upper back pain.
Upper back pain can present with a variety of symptoms such as excruciating pain, a burning sensation, stiffness or discomfort. Other symptoms of upper back pain include numbness, weakness or tingling. These sensations may radiate from the spine, move along nerves in the back to reach surrounding areas like shoulders, chest, arms and stomach. If you experience upper back pain and are wondering why it is happening, one of the following 10 causes of upper back pain is probably the culprit.
Advertisement
Cause #1: Poor Posture
A posture that keeps your back curved and shoulders hunched towards the front puts a lot of strain on your spine by excessively stretching some muscles and compressing others. At the same time, such a posture pushes discs against each other which may cause pinching of some nerves.
If you continue to maintain this posture for some time, it can slowly lead to chronic pain in the back, including upper back pain. Poor posture is one of the most common causes of upper back pain. To get relief from upper back pain caused by poor posture, you will need to work on correcting your posture besides any medication that your doctor may prescribe.
Advertisement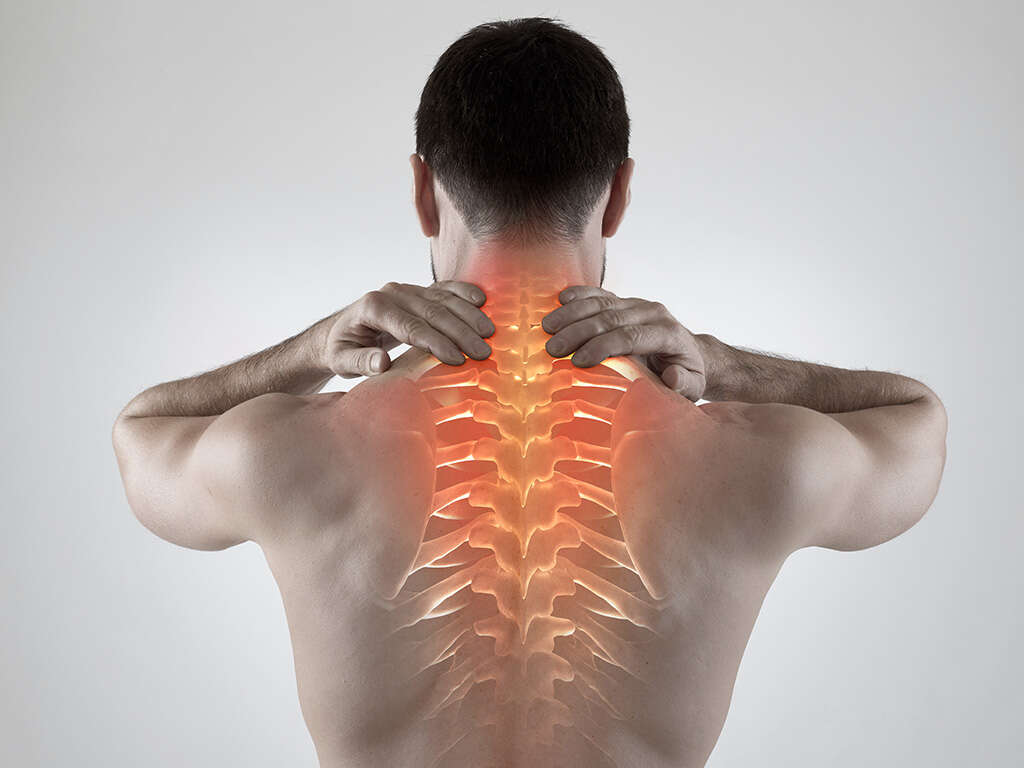 Advertisement