10 Causes of A Stiff Neck
A stiff neck is a common ailment. Most of us have had one at some point and it can be very uncomfortable indeed. Fortunately, though, it is not something serious and will pass within a day or so. Remedies are available that can help to relieve you of the stiffness and other symptoms.
If you have had a stiff neck for a while, though, then you should consider speaking with a doctor. The same goes if the pain you are experiencing is particularly difficult to bear.
A stiff neck can be a sign of a potentially serious underlying problem, so it should not be treated with complacency. This article looks at 10 causes of a stiff neck.
Cause Of A Stiff Neck #1: Sleeping Awkwardly
We've all done it at some point. You wake up in the morning and your neck is so stiff that you can barely move it at all. Most of the time, this is down to sleeping awkwardly. Your head and neck may have been in such a position that it puts pressure on the muscles of the neck, leaving you in some discomfort when you eventually wake up.
It is very difficult to control the positions we sleep in. If a stiff neck is becoming too frequent for you then try making some changes to your sleeping arrangement. A new mattress or a new, good-quality pillow could be just what you need.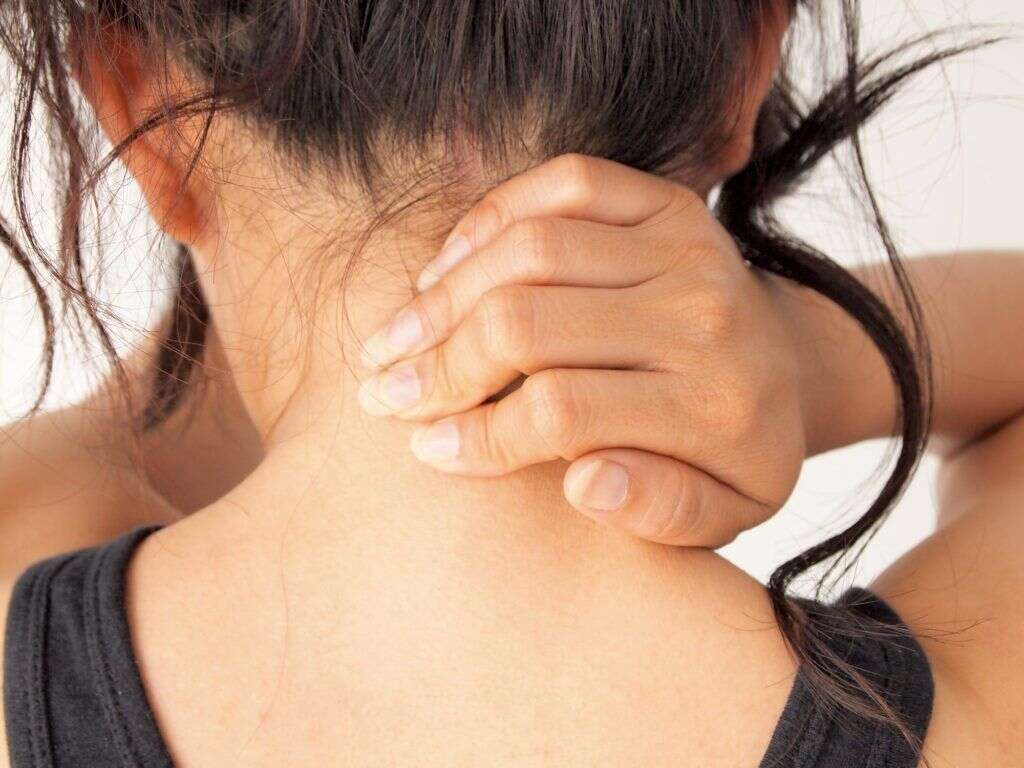 Related Articles