On a cold day, it is usually our feet and hands that feel it the most. This is usually remedied quite easily by wrapping up warm or just avoiding going out if it is too cold. This is not always practical though, and we have little choice but to grin and bear it.
While cold feet are usually down to something as simple as being cold, that is not always the case. It can also be caused by a number of underlying health conditions and some of these are potentially serious.
This article looks at 10 causes of cold feet. If you are not sure what is causing your cold feet then you should make an appointment with your doctor to be on the safe side.
Cause Of Cold Feet #1: Cold Temperatures
Cold weather can, of course, cause cold feet, especially if they are not wrapped up properly. It is important to note, though, that the extremities such as the hands and feet can get cold even when the rest of the body is warm.
This is partly to help prevent loss of heat from the body. The blood is close to the surface in the feet meaning that heat can easily be lost through the thin skin. As such, the blood vessels contract to limit the volume of blood flowing through the extremities. Keep your feet warm and you could be helping to keep the rest of your body warm as well.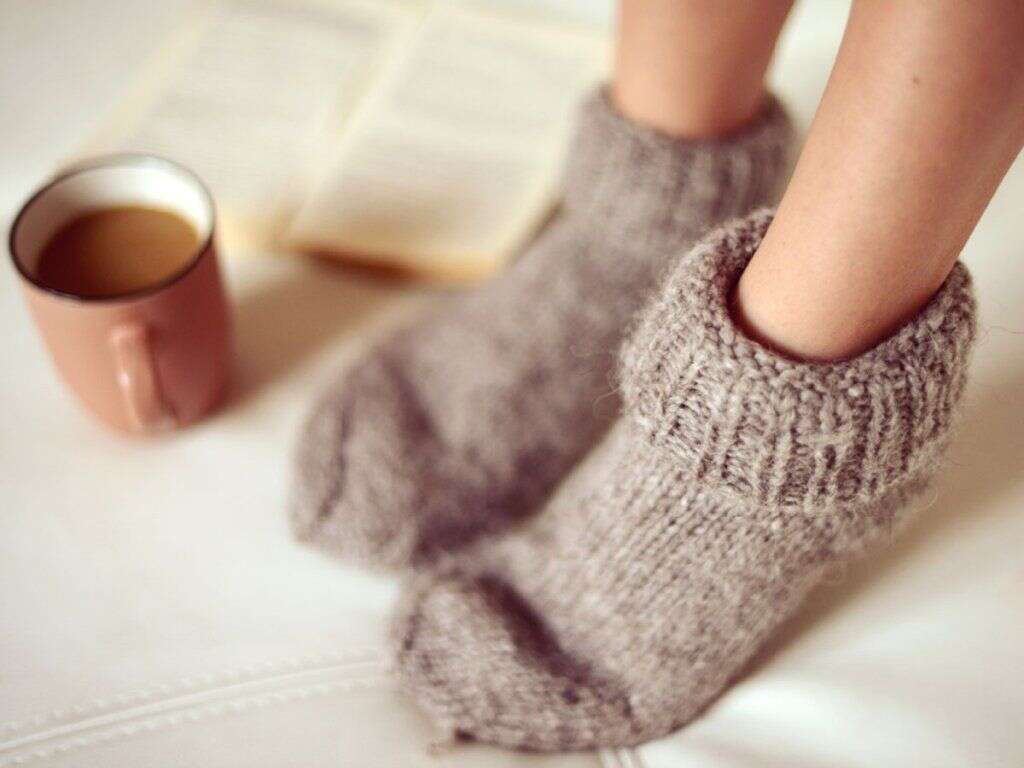 Related Articles