10 Causes of Occipital Neuralgia
Advertisement
Occipital neuralgia is a chronic condition where there is pain in the back of the head, lower neck, and behind the eyes. This is due to the locations of the lesser and greater occipital nerves. The occipital artery is wrapped around the greater occipital nerve, which contributes to the neuralgia.
Patients with occipital neuralgia often report of chronic headaches localized around the top or back of the head. It may also radiate behind the eye or up to the eyebrow. Since chronic headaches are common, occipital neuralgia is often misdiagnosed as tension headaches or migraines. Other associated symptoms include photophobia, phonophobia, and slurred speech. The symptoms can last from a few seconds to several days.
Treatment involves physical therapy, rest, manipulation, anti-inflammatory medication, heat, antidepressants, analgesics, anticonvulsants, and migraine prophylaxis medication. Microdecompression or surgical neurolysis may also be beneficial if normal measures fail.
Advertisement
Cause #1: Osteochondroma
Osteochondromas are the commonest benign tumors that occur in the bones. The tumors are usually cartilage-capped bony projections. They most commonly affect long bones in the forearm, knee, scapula, and pelvis. Osteochondromas affect about 3 percent of the general population, representing 35 percent of benign tumors and 8 percent of bone tumors.
Treatment includes the surgical removal or partial excision of the outgrowth. Symptoms include limited movements, muscle soreness, paresthesia, and weakness. Osteochondromas can also cause occipital neuralgia due to the physical stress placed on the nerve.
Advertisement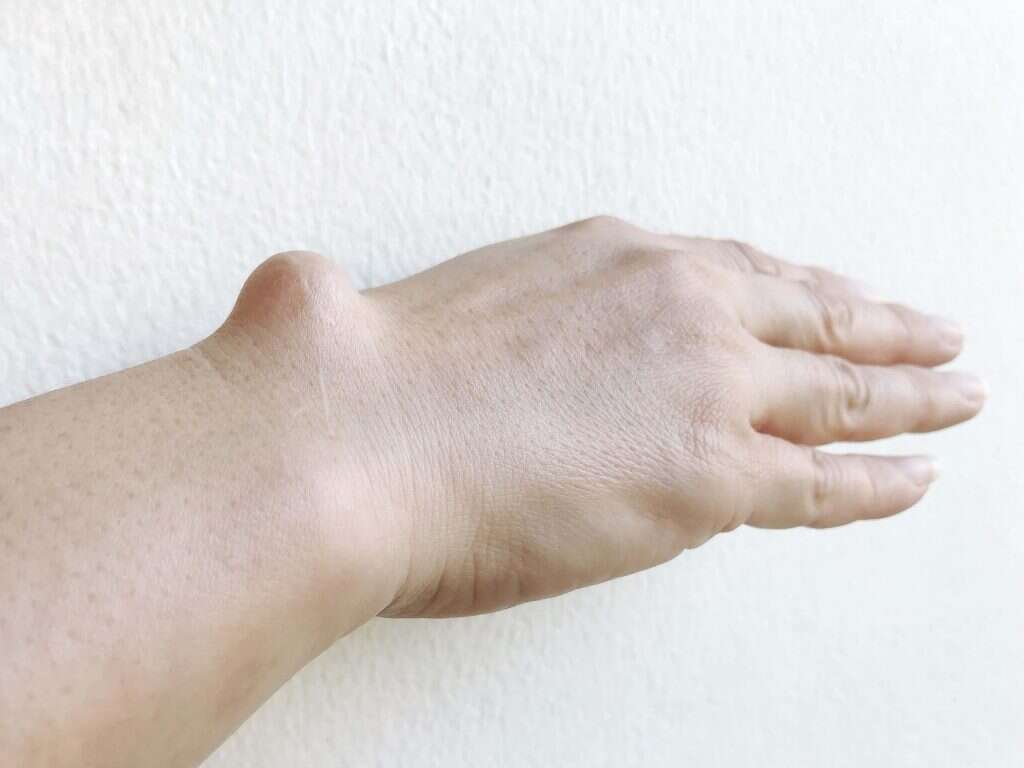 Advertisement