What Is Raynaud's Syndrome?
Raynaud's syndrome is a condition that impacts the flow of blood to specific parts of the body. The most frequently affected areas are the fingers and toes, though it can also happen to the knees, nipples, nose and ears.
Constriction of the smaller vessels in the affected area causes the lack of movement of blood into the area. Vasospasms is the name given to episodes of constricting vessels. These events can be triggered by cold temperatures or stress. There are two types of Raynaud's: primary and secondary.
1. What Is Primary Raynaud's?
Primary Raynaud's is the most common form of the disease. It occurs on its own, rather than as a secondary condition to another medical disease. It is generally a less severe form. Symptoms are mild enough that people frequently do not seek treatment.
This form of the disease tends to appear in people between the ages of 15 and 25 and in otherwise healthy individuals. Even without treatment, people can recover from primary Raynaud's syndrome, as the condition frequently resolves itself.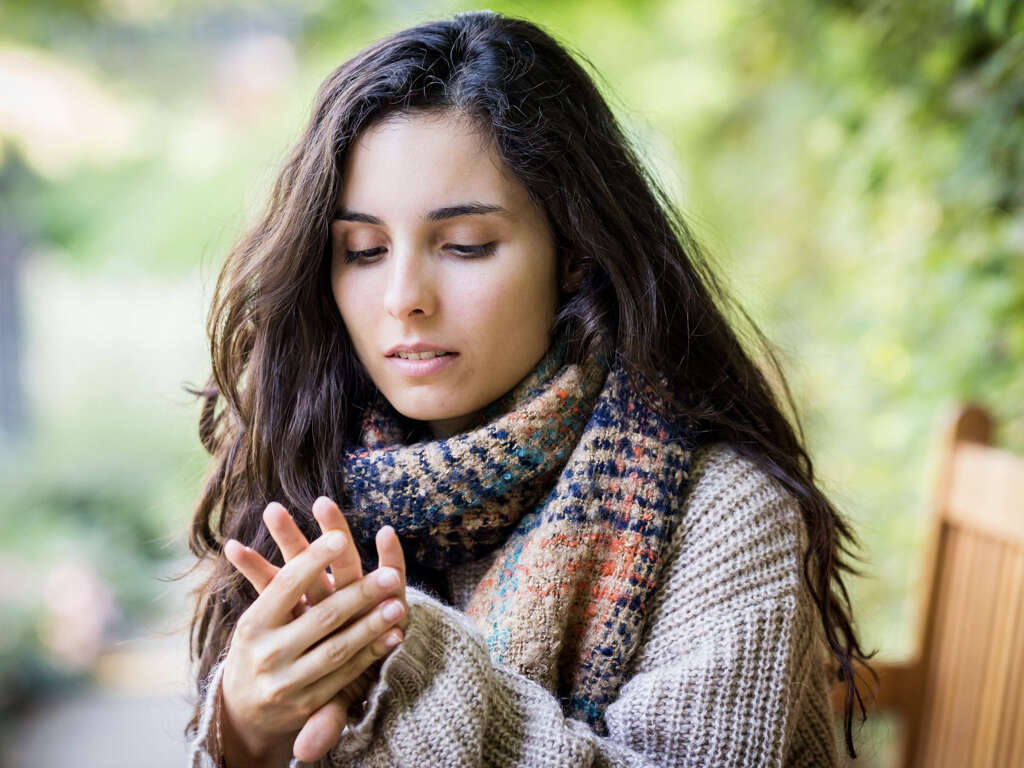 Related Articles